I just wanted to tell you about the most amazing place I went to stay at in Spain last week.
Life's been a bit crazy with business, moving house, leaving a relationship, and so on and I wanted a week of peace and quiet somewhere totally away from it all to recharge, relax and refocus.
My intention was to spend a whole week with myself to meditate and reconnect with my inner guidance. From my early twenties I travelled extensively buying a one-way ticket to a new destination that called to me through my heart. When I trusted this feeling and followed the guidance I would be rewarded with an amazing experience, learning, insight or connection and this was how I developed my intuitive connection.
I now use my intuition for everything in life, especially my business – my new adventure into the unknown – but with all the recent mental noise and life upheavel I was finding it too hard to hear my inner voice so I had to create a container for myself where I wouldn't be distracted.
I wanted that container to be somewhere sunny (wasn't banking on a heatwave in the UK at the time!), surrounded by nature with beautiful views, but with space, privacy and wifi to do a bit of business planning. I came across a beautiful apartment above a finca/lifestyle property in the mountains about 90 minutes drive from Alicante in south east Spain. I can't even recall how i found it, but it felt so divinely guided.
The English owners, Pam and John made my stay heavenly. They were such lovely people and so accommodating. The apartment was wonderfully private and they were so considerate about not intruding, yet were totally welcoming and friendly.
In spite of Pam and John being professional musicians, it was blissfully quiet apart from the animals, birds, cicadas and the frog chorus from the frogs that hung out at the natural spring on the property! I had all the peace I needed being on my own, and a few lovely evenings sitting chatting with Pam and John over a glass of wine as the sun went down. They offered to take me along to their gigs with them but I was enjoying the peace and tranquility too much.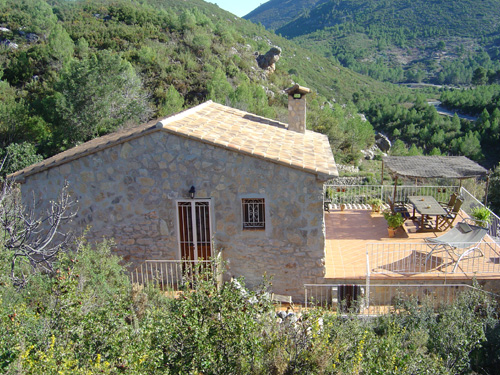 I went on a few early morning walks before sunrise to beat the heat of the day. You can get up into the mountains really easily a short walk away from the apartment, and it was absolutely stunning scenery. It reminded me of the colours, plants and scenery of the large retreat property I co-ran in New Zealand some years ago, and the energy here was as magical. I walked for hours and didn't see another soul. It was absolutely blissful!
The apartment itself was like a home away from home but with fabulous mountain views from my private terrace! It was really spacious, comfortable and had everything I needed. My morning routine was to get up and meditate, do some yoga practice and then eat a delicious breakfast on the outside terrace as the sun came over the mountain tops.
The rest of the time I was relaxing in the sun or the shade and cool of the apartment, meditating, journaling and reflecting on life and what I wanted to create for the next phase. I have come back with so much clarity and a renewed energy, focus and determination.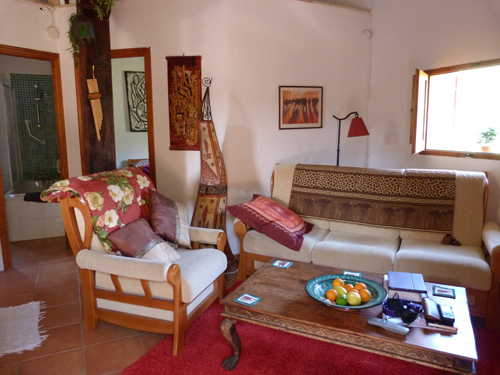 If you get the chance, even if it's just for a weekend or a day, take time out to be with yourself. Think about how you put love, energy and focus into planning away days, trips and holidays with your family or partner, and next time make it a special time to be with yourself. If you set clear intentions about what you want from your time and listen to the inner prompts, you'll be so glad you did.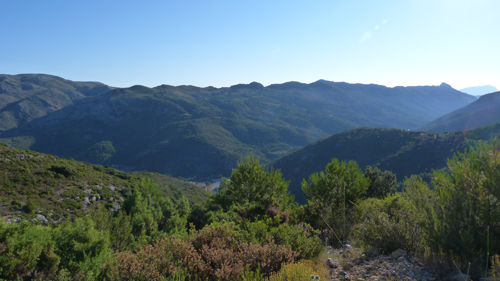 I'd really love to help Pam and John get the word out about Fig Tree House because I thought there must be so many amazing people in my community who would benefit from spending time at this fabulous place. I can't recommend it enough. It was so relaxing and I feel totally recharged and inspired.
If you feel your inner voice telling you this would be the perfect place for you to spend some time with yourself and want to find out more, send me a message and I'll help you any way I can. And for more information go to their website – http://www.jalonvalleyapartment.com.
It really was a little piece of heaven!