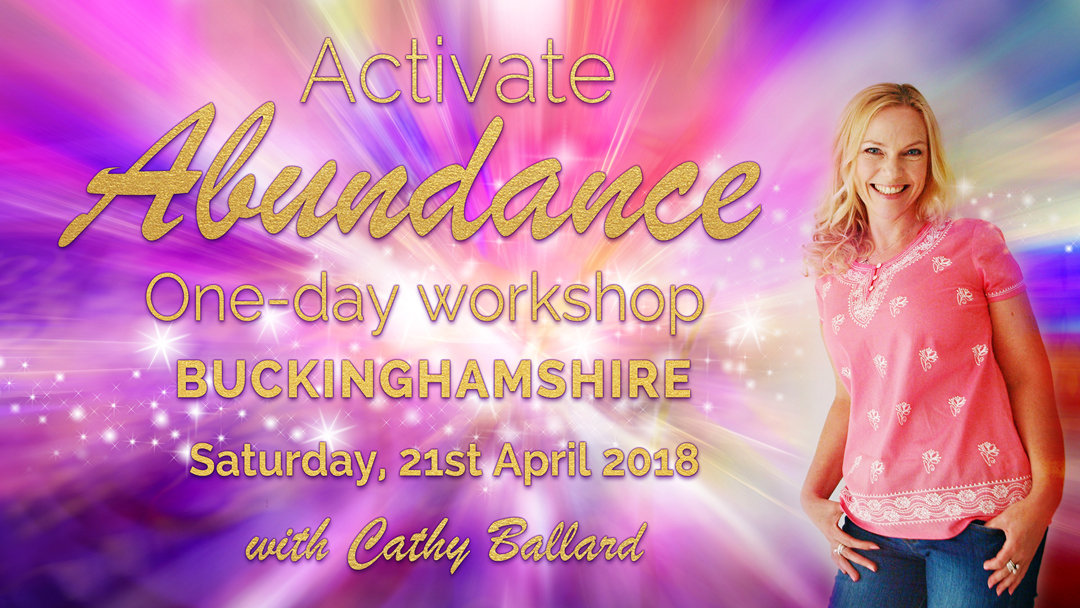 Connect to your power and call in your abundance!
Is there enough of everything you want in your life?
Enough love... enough joy... enough intimacy... enough vitality... enough fun…enough freedom... enough money... enough fulfilment... enough support?
Most people believe there is a limit to the abundance they can receive.
And this is the BIG ILLUSION.
How would it be to experience PLENTY of what you desire?
It's totally POSSIBLE.
The truth is, you are an Infinite Being connected to All That Is – including unlimited abundance. All that separates you from it are your limiting beliefs and fixed points of view about what's possible for you.
Are you willing to change your perspectives and clear away your limiting beliefs so you can receive more of what you desire, allowing you to contribute more to you, to everyone around you — and to the world?
Yes?
Hooray! You're in the right place.
Meet your UNLIMITED SELF!
'Activate Abundance' is a day-long workshop to meet and experience your Infinite Self.
This is your inherent POWER, and from this expansive space within you can create anything and transcend beyond all mind-made limitations – literally 'abundance beyond belief' is available to you.
Learning how to connect to the power and guidance of your Infinite Self, and using it consistently in your life, means you will naturally align with the flow of abundance that's waiting for you to receive it.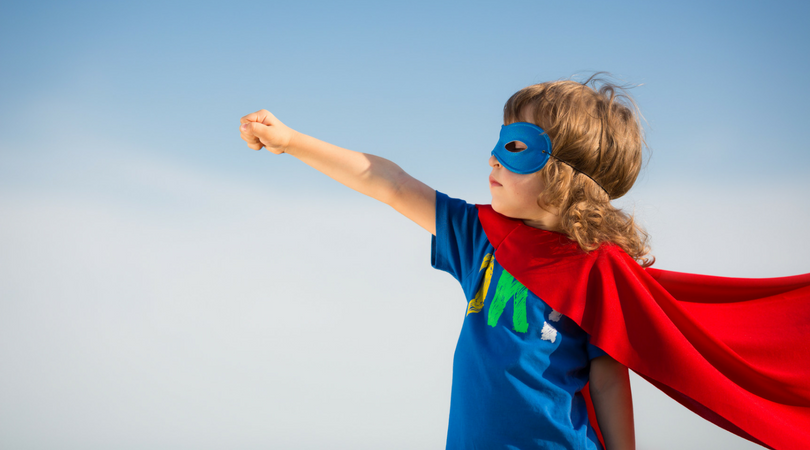 We will be an intimate group, and because this is about playing with energy, developing inner awareness and staying in flow, we'll work with whatever each person brings to the space, so the structure of the day will be loose, but will include:

Quantum physics in a nutshell – open your mind to the science of unlimited possibility to learn WHY and HOW it REALLY IS POSSIBLE to create anything we choose.


Deep connection with your infinite self and discover how to co-create with the all-powerful intelligence of the universe that is literally at your command.


Opening up to the energy of receiving through presence and playing with the powerful natural energies of the land at Healers Grove.


Energy process to release energetic blocks to receiving abundance in four key areas of your life.


Working from your Infinite Self to see the abundant vision it wants for you that will be the most satisfying, joyful and love-filled... and the next steps to get aligned with this.


A powerful process to charge up your frequency, raise your vibration and get the universe working for you, speeding up your manifestation.


Learning simple energy tools and mindset shifts that you can use in all different areas of your life and work.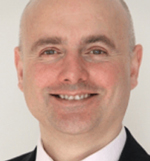 "It was such a fantastic day! It was enjoyable, well paced and insightful. I got great clarity about how to use my body energy consciously. The next day I felt very connected with the world around me and could feel that a shift had taken place.
The meditations were knock out, amazing! It was fascinating to be able to access what felt like the clear voice of Higher Guidance.
A refreshing alternative to connect to what's real and align with nature and universal energies. I will want to do more!"
Mike Ward
Here's how it's going to flow:
This is an amazing piece of land with art deco buildings in restoration close to Denham and Gerrards Cross, Buckinghamshire. The whole place has been donated by a spiritual owner who wanted to see the it live up to its full Divine potential as a community healing centre. And although it's in its early stages of transformation the energy here is stunning!
The day will run from 9.30am to 5.00pm, starting with registration and a cup of tea in the 'Hearth Room'.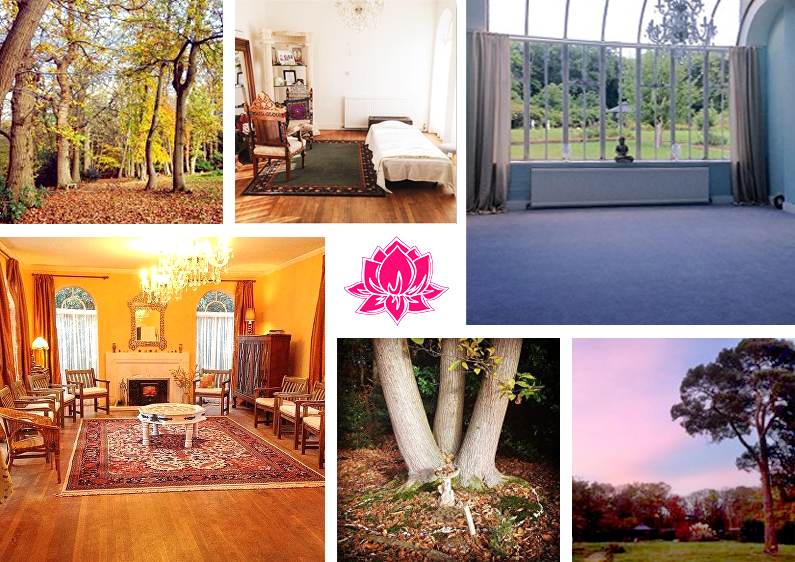 The details...
The cost for the day is

£111

.
Date: Saturday 21st April 2018
Time: 9.30am to 5.00pm
Venue: The Healers Grove, Slade Oak Lane, Gerrards Cross, Buckinghamshire, SL9 0QE
Getting here:
By car

– 10 minutes drive (4 miles) from intersection of junction 16 M25 and 1a M40, or 8 minutes from junction 1 M40. (As it's a bit tricky to find with satnav detailed directions will be sent after booking).


By public transport

– The venue is 1 mile from Denham Golf Club train station, which is about 20 minutes from London Marylebone. It's a 20 minute walk from there or a 3 minute pre-booked taxi ride.
Lunch: You will need to bring a packed lunch as the secluded venue is not near any cafés and restaurants. Light refreshments will be provided.
Refund Policy – If you need to cancel a booking within three weeks of the event a full refund is available. No refunds will be made for cancellations within a week of the event, but you will be welcome to have a credit for a later Activate Abundance workshop if more than a week's notice is given.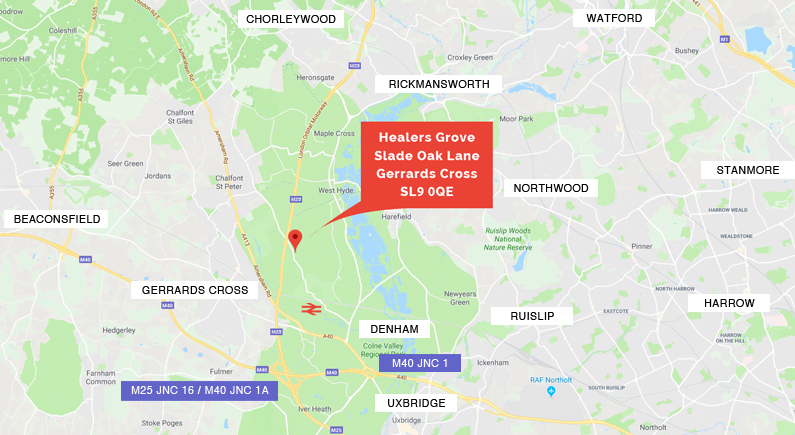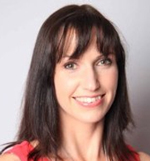 "Thank you for creating this beautiful space to explore our internal world. I feel fantastic! I feel very energised, and have been buzzing and so productive since!
I loved the meditations, which helped me release a major money block, and it was great sharing with the group, hearing from everyone and I resonated with a lot of other peoples' experiences. I loved the ease of the day – no rushing – just good energy!"
Tracey Corlett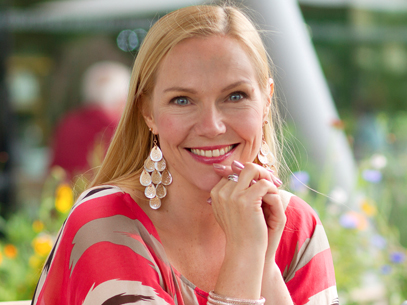 Let me
introduce myself...
I'm Cathy, I'm a transformation coach, spiritual teacher, guide and channel.
I help bold spiritual explorers experience a greater flow of abundance by working with Source Consciousness to access the Greatness within them, so they can expand beyond what they currently believe is possible.
Why choose me to do this transformation work?
I'm able to intuitively ask the right questions so you see with absolute clarity what you want, what is consuming your energy and focus, what needs to be let go of, and the next steps on the path towards your potential.
I've been a spiritual explorer myself for almost 30 years, with much of that time intuitively travelling the world, deepening my spiritual awareness and knowledge, and expanding my capacity to bring through higher levels of energy. This includes 20 years of energy healing work, teaching, facilitating groups and transformation coaching for people to activate their abundance by accessing their own spiritual power.
Plus I'm delighted to have the fabulous ability to attract really awesome people to workshops, where everyone feels very safe, supported, connected and free to express exactly who they are, which is how such deep transformations take place.
"I really enjoyed the day. I feel that my eyes and heart have been opened to a completely new way of being that has shaken my world!"
Jennifer Littlejohn
Is this for you?
YES if you want to know how easy it is to connect to your True Self and act from that place of expansiveness.

YES if you want to know how to get back there quickly when you've veered off course.

YES if you would like to discover the BIG ILLUSION and the lies you've bought into that keep you stuck and small.

YES if you want a fun day, expanding your consciousness and learning tools that will last a lifetime.

YES if you want to leave a different person than when you walked in the door!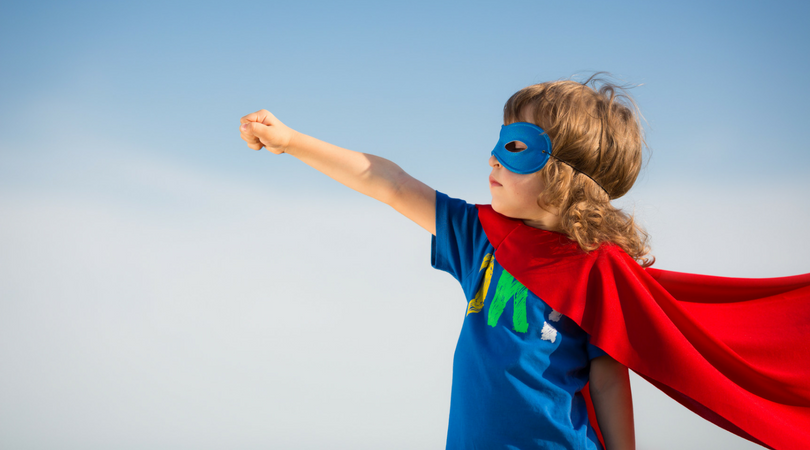 Alternative dates and locations...
If you can't make Activate Abundance on 21st April, you might like to know that I'm running the same workshop in Worthing, West Sussex, one week later.
It will be hosted by my good friend, Linda Randall, at her warm, relaxing home.

The cost for the day is £111.
Date: Saturday 28th April 2018
Time: 9.30am to 5.00pm
Maximum places: 12
Lunch: You will need to bring a packed lunch. Light refreshments will be provided.

Email me at connect@cathyballard.com and I will connect you with Linda to arrange booking.
** A date and venue in the Portsmouth area is being planned for July 2018. Please contact me to be kept informed. **
Any questions?
I absolutely LOVE this work, and if you feel the call of your Soul and Spirit to play and explore what's POSSIBLE for YOU, I would love you to come and join me.
Read below what others thought about the last workshop.
If there's anything else you need to know simply email me at connect@cathyballard.com.
I look forward to helping you Activate YOUR Abundance.
Much love,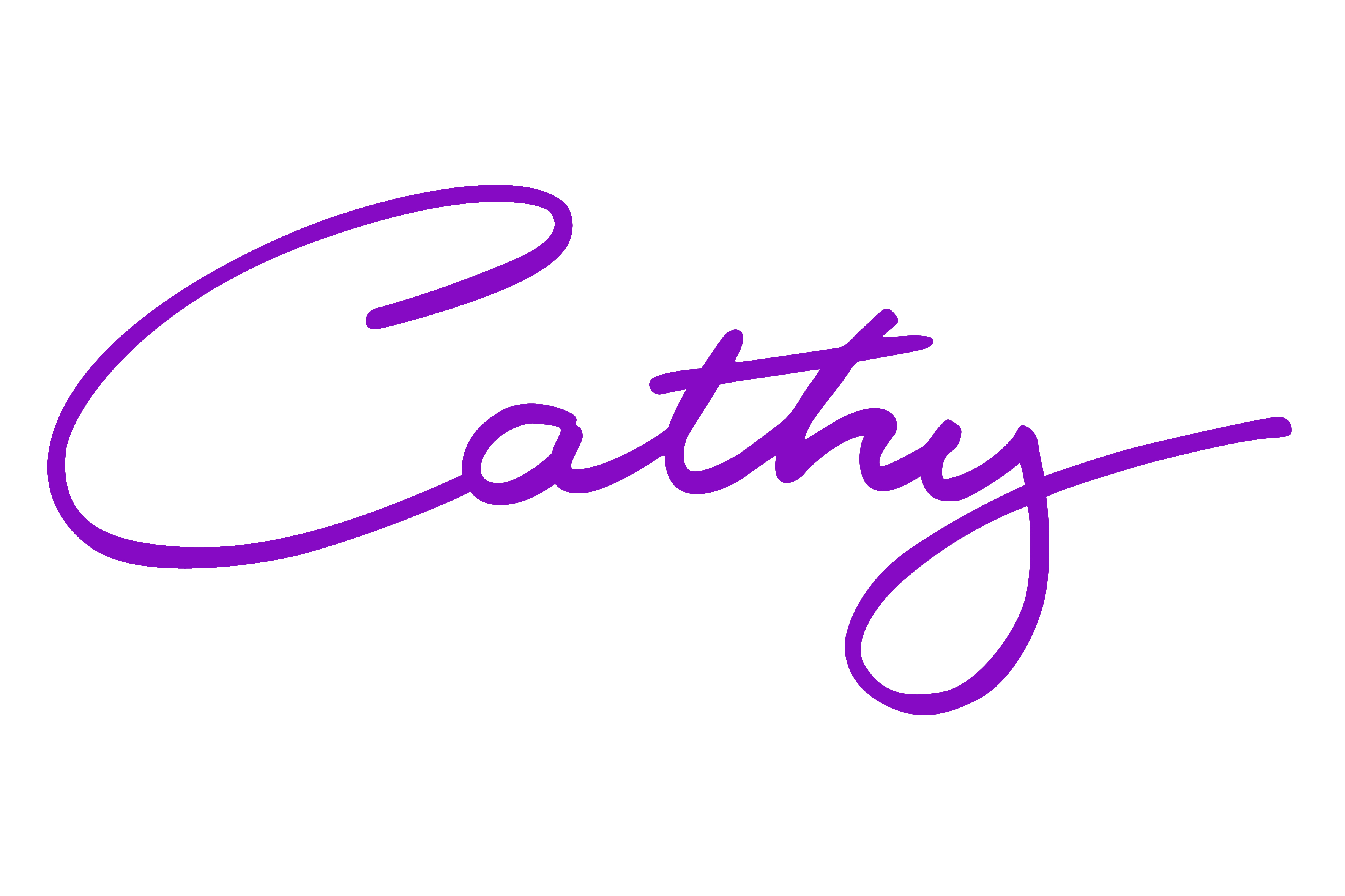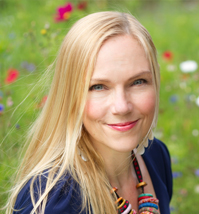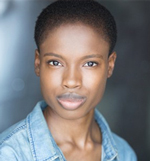 "I experienced a big, but gentle shift. It was wonderful to experience being in my high vibrational state and has reminded me that this is what I loved doing in our 1-2-1 programme in the first place.
I learned some wonderful tools, and the talks about quantum physics and the principles of flowing abundance were super helpful."
Abi Omonua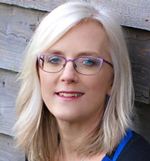 "Amazing day! It really helped me to clarify where and why I am stuck, and how to move forwards.
I loved the meditations and found them really helpful and insightful, bringing quite a few light bulb moments, and I feel like I have taken away some powerful, and very useful tools."
Eleanor Hatherley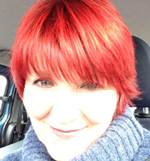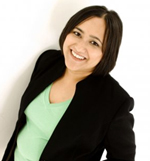 "I experienced a great sense of clarity and found fearlessness in facing and releasing my blocks. I felt safe to explore everything.

A very enjoyable day, and Cathy is a very powerful teacher and guide who I would love to work with again."

Rae Constable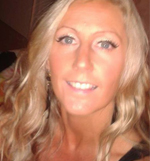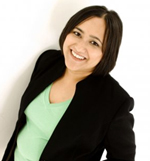 "A truly beautiful a day I will never ever forget and simply stunning on every level. My heart opened at such a level where I'd not felt such immense love before, and I'm so looking forward to what's coming next!
Cathy, you really are an angel, and the energy you have has made a big imprint in my heart. I know my life is being fulfilled, and with your help, guiding me forward.
Thank you dearly."
Debbie Sutton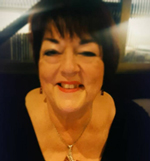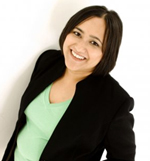 "Great life-changing experience that has equipped and empowered me with the tools and determination to create my success and abundance."

Linda Randall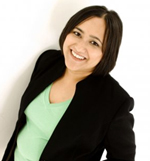 "The workshop exceeded expectations! I learned more about abundance and its relationship to me, and how I can free up the flow in more ways than I thought I could.
I would very much recommend the workshop as I now have a deeper knowledge of energies and the huge part they play in life, and a real desire to learn more!"

Jo Hood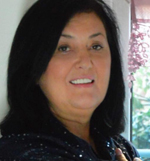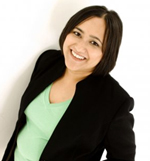 "I truly feel that at the end of the day you were really helping me to birth my dream!

Thank you"

Denise Barbi, 'The Mystic Rev'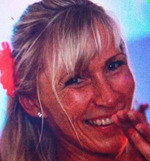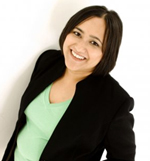 "Very inspiring, enjoyable and powerful! Grateful to have received new tools which I can use on myself and hopefully on others as a therapist.
To be able to gain so much was totally amazing and mind blowing!"

Wendy Smart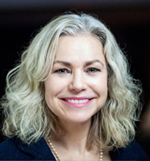 "I found the exercises and meditations powerful and transforming, and it felt like a really safe space.
My key revelations and learnings were to trust the sensations and feelings of my body, recognise that some beliefs and thoughts may not be my own, and can be released, and that I can create what I want by directing my feelings.
Overall the day was magical! Thank you."
Lynne Stainthorpe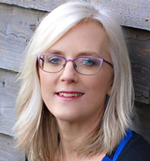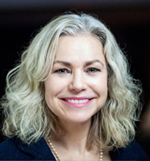 "Another really great day! I gained more of an understanding about my relationship with money. I liked the way we were encouraged to go deep and to really bring up our baggage! It's rare to find a workshop that enables this.
Cathy is an amazing and gifted teacher. I love her tenacity and her determination and it has been a privilege to see her constantly striving for clearer and higher learnings over the years. Her sessions are down to earth and practical and they always get to where it matters so that you can take home clarity and learnings."
Eleanor Hatherley
"Great food for thought! I loved the meditations! I left with easy tools for energy work, more clarity and a sense of purpose and a feeling of joy and lightness. Thank you, Cathy!"
Anna Wolridge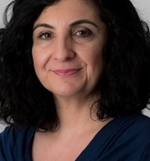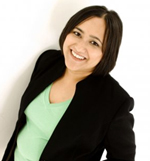 "I had a calming day in the company of lovely people. Cathy helped me to discover any blocks and offered tools to clear them. The exercises and meditations were simple yet powerful. The workshop helped me to increase my self-awareness and gain much clarity and new insights."

Thanks for the amazing work you do!"
Chinar Abdulaziz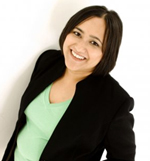 "Great workshop, which will help me manage my stress and improve my energy for my work and my family"
Suparna Dhar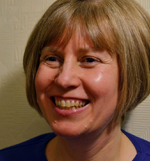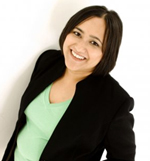 "This workshop has given me the courage to move forward. I feel empowered and know that I can trust myself and my intuition to live my life."
Tracy Cornish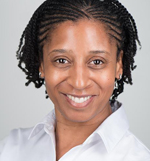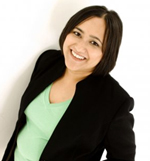 "Really enjoyed the tools and techniques Cathy uses to remove blocks out of your head to see what's possible."
Sharon Carberry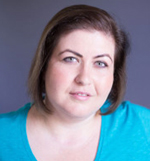 "Thank you, Cathy! You helped me realise what my blocks are and showed me how to remove them. I got clarity and now I'm looking forward to applying all the techniques in my day to day practice. Huge help!"
Martina Vanikova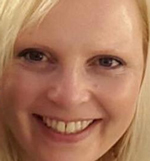 "I was able to let go of a big block on the workshop, and I could tell it was gone because it no longer felt important. The workshop has helped me let go of the need to force things. It showed me how to choose the vibrational frequency I need to be to create my desires, the difference between my small self and infinite self, and was a great reminder to reconnect."
Michelle Brooks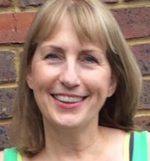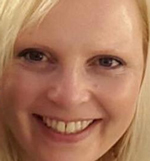 "I really enjoyed the Abundance workshop with Cathy. The pace was good and it was interesting to unravel some of the blocks. The venue was nice and the other participants were lovely. Cathy has a lovely way of making you feel safe and confident to discuss."
Angela Gomes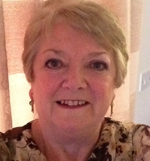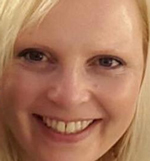 "It was a really good workshop and very uplifting. I never once felt vulnerable opening up in the group. I would recommend everyone doing this workshop!
Barbara Bovan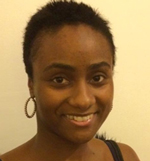 "I really enjoyed the exercises and meditations, and attending this workshop has allowed me to identify my blocks and what I need to do to overcome them."
Michelle Ellis