Healing & transformation through energy & mind mastery
You know in your heart and soul that there is so much more for you than you are currently experiencing, but how do you open up and let it in to your life?
The answer is CHOOSING to live more from the energy of Greatness that you really are, because YOU are powerful beyond belief!
Most people don't believe they have access to this level of power and creative energy, and it's those beliefs that limit their reality.
But you really do.
You are way more than the small, human self your ego would have you believe. You are an Infinite Being in physical form, inseparable from All That Is; the all-knowing, all-powerful, totally aware, unconditionally loving, creative consciousness of the Universe.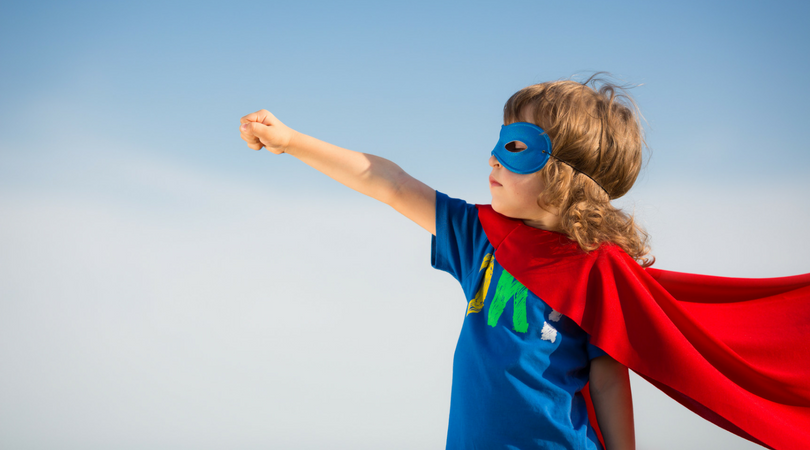 When you come from the energy of your Greatness, lack and limitation simply don't exist, and the mind gremlins of fear, frustration, self doubt, victimhood, not enough-ness and negativity cannot survive.
So imagine the profound changes you could make in your life if you could live more from this awareness!
Your Greatness already knows exactly what you need to do to get back into alignment with the unique, beautiful potential you were born to fulfil, and channeling will connect you to your knowing.
It aids spiritual growth by giving you a birds eye view of your life, helping you gain higher knowledge, insight and greater clarity about situations and events that are happening. It can very quickly assist you to hone in, move through abundance blocks, make powerful decisions and open up to what's truly possible for you.
Channeling can be beneficial for any area of life:
Relationship issues

Getting a clear vision of your purpose

Understanding the repeating patterns in your life

Finding the courage and confidence to go for your dreams

Discover the work you were born to do

Clarity around business direction and decision making

Getting unstuck and restoring flow in any area of life

Health concerns

Weight issues

Opening up to receive more money and abundance

Developing trust and belief in yourself
Really the list is endless.
The channeling session I had with Cathy was nothing short of phenomenal!
She helped me to get in touch with deeper aspects of a health issue in a way I had not seen before, and took me through a thorough healing process.
I gained greater clarity and potency around my Soul's Purpose and Message, and the niggling doubts in my skills and abilities have also now been cleared thanks to this session!
What to expect from a channelled session with me
I bring through very clear, high vibrational energy through powerful spirit guides and teachers. They prompt me to facilitate activations, clearings and processes, or guide me to ask the right questions for you to access your own knowing.
So what you experience is connection to your unlimited true nature, your innate creative power and your own Truth speaking to you in a very grounded, practical way, but from a soul level.
The energies I work with often change, and will be the best fit for whatever your particular issue is that you bring to a session, whether that's for your business or personal life.
Rather than mental analysis, it's like gradually unveiling one layer after another in more of a 'felt' organic unfolding, honing in on the core issue and often clearing multiple issues at once. It makes the hidden parts of ourselves visible and reveals the truth about how something is, which then frees us.
The sessions would be useful to you if you want to clear abundance blocks, mentally declutter or if you're in the middle of a wobble. They'll help you release resistance, get clarity about your greatest vision and how to achieve it, discover a higher perspective for your current life circumstances, and support you to make a clear aligned plan for the way ahead...
And so much more!
You might wish to use them as a monthly re-alignment session to keep you on track, or alternatively you could use the sessions closer together to clear a deeper issue or emotional block.
Or you could use them to up-level and PLAY with your own spiritual power and the intelligent field of consciousness that is always responding to you...
Access your knowingness, the power of your own heart field and intuition.

Connect with your own spirit guides and non-physical team to find practical guidance.

Practice channeling higher consciousness for yourself, deepening your self-trust and self belief.

Learn how to unhook from old patterns of consciousness and choose new, empowering ones in alignment with your true desires and soul's journey.

Let go of fears, limiting beliefs, negative energy and energy vampires.

Learn energy tools to handle any situation and stay connected to your joy.

Direct your spiritual power into the hologram of what you'd love to manifest and let the magic flow.
It's up to you – anything goes!
"...Powerful life and business advice that felt really true for me..."
Helen Elizabeth Evans
One x 60 minute 'Flow Alignment Sessions' – £111
(usually £165 per hour)


Three x 60 minute 'Flow Alignment Sessions' – £295
(normal price – £495)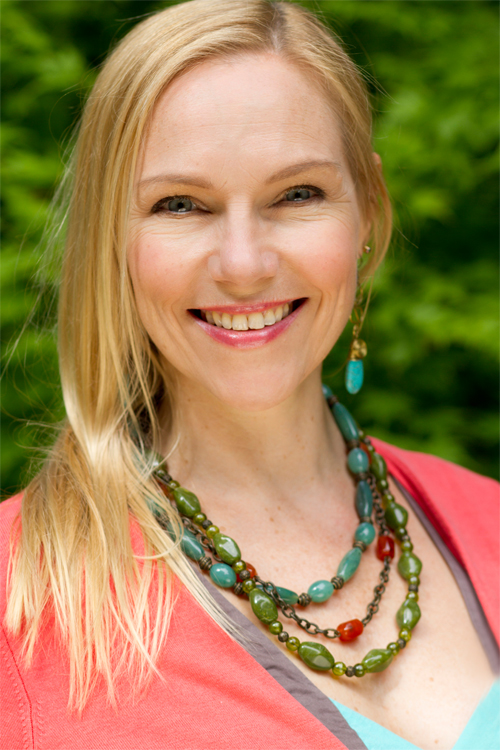 Hi, I'm Cathy...
I'm a transformation coach and experienced teacher, guide and facilitator for personal and spiritual development. I've been walking this path of consciousness for over 25 years.
By working with the unconscious mind and at an energetic level, I safely help people create very deep internal shifts that provide greater clarity, peace, happiness, abundance and flow in their lives and businesses.
I bring through very clear, high frequency energy through powerful non-physical guides and teachers, to give you practical, grounded guidance aligned with what you're here to do at a soul level; to take action on, make the contribution you were born to make and receive the abundance, joy and fulfilment that comes with that.
Most of what I know comes from direct personal experiences that have occurred because of the deep trust I've had in so many years of following my inner guidance to make big leaps of faith into the unknown.
I journey alongside my clients, and because I walk my talk I can guide them to step into their Greatness, to powerfully create their lives without limits.
Cathy has a real gift and immense amount of experience in working with energy. During the session the answers channelled to me were totally relevant, and showed me the most important thing that I need to focus on right now.
Often in life, we are presented with so many options, and so much information, that the difference that makes the difference is forgotten. And what this session did is clear away this fog of information and point me in one direction to work on with laser sharp focus.
Any questions?
I absolutely LOVE this work, and if you feel the call of your Soul and Spirit to play and explore what's POSSIBLE for YOU, I would love you to come and join me.
If there's anything else you need, or you would like to arrange a 'Possibility Call' to discuss any of these options for working together simply email me at connect@cathyballard.com.
I look forward to talking to you.
Much love,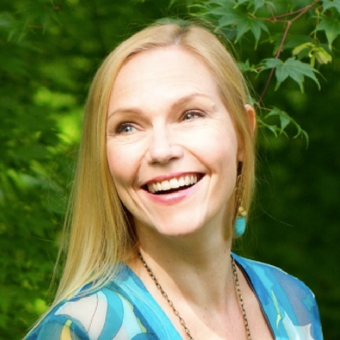 I was feeling very stuck, not knowing how to end my marriage of 37 years, even though I still have deep feelings for my husband, and we're connected through our 4 children and 8 grandchildren.
After my session with Cathy I could separate myself from my husband energetically, and could see how the ending can be in love also. I got the clarity to see him as his true self, instead of as a victim if I leave him, and felt the freedom and love that's possible for both of us. I can never truly put into words the lovely spiritual experience I received.
Oh, and I also got a new client the next day after we talked about abundance!
"...Really clear, specific actionable advice on business and life concerns – we got SO MUCH DONE!"
Holly Worton
I have worked with Cathy previously and she's always delivered more than I hoped for. This time I was stuck, and feeling uncertain and uninspired by my business. As this was my first Channeling session I wasn't sure what to expect, but Cathy explained everything very clearly. As a result of the session I've now got the clarity I wanted, I'm excited about my business again, and I've got practical tips to help on top of that.
"...Validating, grounded advice from a high vibrational source..."
Lisa MW
Cathy has an incredible angelic energy and voice that brings much comfort, serenity and joy, even when speaking about struggles, resistances and things I thought were blocking me.
The session with her was perfect to reinforce my purpose and actions I need to take to reach my goals and be able to better serve others. It was incredibly beneficial to release some insecurities and change perspective on how I approach the way I show up in the world. It was so empowering that by the end, the transformation was already happening and I was able to start implementing some of the suggestions that came during the session right away.
"...Stepping outside of your story and opening to possibility..."
Linda Anderson
https://www.t

apintoyoursuccess.co.uk
I was struggling with getting a constant flow of income in my business and was also wondering if some business decisions that I was thinking of making were right for me. Cathy was very easy to work with and I felt that she tapped straight into the areas that I wanted her to channel around.
During the session I felt a sense of peace around the questions that I had and Cathy taught me a quick technique on how to listen to my own intuition. Highly recommended if you also would like clarity in your business or life decisions. Cathy is lovely to work with and her passion for what she does really shines through.