A week or so has passed since delivering my recent online programme, The Flow Project' and to say I'm extremely pleased with it is an understatement!
People were manifesting like pros!
Below are some of the testimonials about the transformations people experienced in 21 days or less – I'm so happy for them, and I'm still blown away!
While following these break-throughs, insights and amazing manifestations that people openly shared in the Facebook group I had to pinch myself. 
I was shocked! 
Not because I didn't believe they would experience transformation, but because the results people were getting, many in only the first two or three days, were phenomenal!
It hardly seemed possible!
And I believe it happened because I'd let go of what I'd planned to share and ended up channelling the content, which was a first! I was only ever one day ahead of the group, writing what came through me.
Like the topic I was teaching, I was in FLOW!
"…This week has been amazing for new bookings! My best month ever was in April and within three weeks of starting the programme I had surpassed it!"
Isobel Gordon

"… My 21 day journey has taken me through some very powerful and enlightening experiences… Not only did I manifest new clients and a lottery win during the programme, but I've learned how to truly follow my life purpose."
Sarah Oliver

"…WOW Cathy Ballard! Wow is all I can say! This manifestation sh*t really works! The biggest transformation for me was the discovery that I have a choice about my future. Having realised that it was as if all the obstacles suddenly fell away. I even saw a house I wanted to move into, viewed it the next day, made an offer and had it accepted. The whole process took 48 hours! I feel much happier about life in general and now feel like the world is my oyster!"
Louise Wilson
The head sh*t that gets in the way…
People who know me keep saying "Why are you so surprised?"
Like "Duh! When are you going to see what we see, and when are you going to get it out there more?"
I've known for a long time that I could help people create this kind of transformation in their lives, so it's fair to wonder why I've not shone the spotlight as brightly on this side of me until now. 
I've explored this question a lot.
Basically, at some level I thought people would find all this Law of Attraction, manifesting and healing stuff too weird and they wouldn't accept me.
Distant echoes of being burnt at the stake…
You might be thinking "What's so hard about sharing what works so well?" But the truth is we all have self-imposed limitations and stories that run in our heads that make no sense to other people who can see how amazing we are.
We're afraid of being judged and rejected.

We worry people will think we're talking rubbish.

We're concerned about getting criticised and ridiculed.

We think we might not get taken seriously.

And secretly we often fear success – and all the possible change and responsibility that would come with it.
You might recognise some of these from your own self talk – and probably many more.
All sorts of head sh*t that keeps us playing small.
Until I worked through not needing approval and acceptance so much, and realising there were lots of lovely other weirdos like me who do want this, I wasn't ready to come out with this work so obviously!
We've grown up believing that making a living is hard work
As well as letting fears and limiting beliefs hold us back, we tend not to value what's easy for us because we grow up with the notion that making a living has to be hard work.
In fact, if you're feeling that making a living is hard for you right now that's a sure sign that you're out of your flow, and the path of least resistance to your success lies elsewhere, so maybe it's time to take a step back and get a new perspective.
Our greatest gifts, which are easy for us to do are usually our money spring too, but they are the parts of us that are the most difficult to see for ourselves. Usually because we don't believe they're anything special because it's 'just that thing that we do', and surely everyone can do it – can't they?
Nope! It's your gift, honey!
And this is why people who invest in transformation work get such big break-throughs because their coaches can reflect back their natural brilliance to them so they can finally see it and own it!
Their self belief is taken to a new and higher level, and what we can conceive and believe, we can achieve.
Moving through resistance to transformation
Finding your flow is about following your heart, your desires and aligning with the current of life that knows exactly what you're on this earth to do, then letting it carry you in the direction of your natural greatness.
It's about maintaining high energy and focusing on good feelings to help you move through the inner resistance to stepping outside your comfort zone.
There is a way for you to serve that is uniquely you; that allows you to be all that you are and make the biggest difference.
You can probably feel it pulling you.
But it's not that easy to follow, and a big reason is this:
We can't compartmentalise our purposeful lives from our personal lives.
So when we're experiencing…
relationship difficulties

knocks to our confidence and self esteem

lack of clarity and direction

stress at work and at home

health issues

financial worries

family dramas

and major disruptions, changes and upsets…
…our limiting stories get triggered. When that happens we experience a lot of inner resistance which dissipates our energy and skews our vision, so of course we lose forward momentum and flow.
If you're finally ready to stop paddling against the flow and have your life take off in a big way, where you can create the business you always wanted, the income you deserve, the relationship that feeds your soul, the state of wellbeing that's your birthright, and the happiness and peace of mind you've wished for…
If you're willing to deal with the mind gremlins and do the inner work necessary –  because your ego WILL try to sabotage your progress – it's designed that way to make you grow stronger…
And if you're prepared to back your own horse and show life that you're serious and committed to living abundantly in every way by being willing to invest time, energy and money in YOURSELF…
…CONGRATULATIONS!
You're already a step closer to manifesting the happiness and fulfillment you deserve.
However, doing things on your own is going to take time because it's as difficult to see our limitations as it is our brilliance. So I'd recommend, if you want to create FAST RESULTS and blitz through your blocks to success then find yourself a coach or mentor who can see your brilliance, who will draw out your vision for success and who can help you navigate the inner resistance and head talk that will scream at you to "KEEP AWAY FROM THE EDGE!" as you take those intrepid steps outside your comfort zone.
So now you know what to do, are you ready to see how amazing you really are and go for your dreams, or will you choose not to look in the magic mirror? 
I'd love to hear from you so let me know by commenting below or send me an email.
To your transformation and success,
Much love,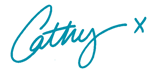 P.S. If you need help to clarify your vision, and to transform your gifts to profit and your fears to flow, then feel free to request a complimentary call. I have two spaces for start in June.