Finding ways to feel more energized are essential to creating the life you want to live. When you run on empty for any length of time you lose motivation, your positivity becomes more precarious so you become reactive and more easily thrown off centre by people and events. You feel more disconnected from yourself and the flow of life, and it's easy to get stuck in a rut or find your health suffering.
Finding ways to do the things you love to do, or dream of doing, where you can express yourself fully, that make you happy and fill you with joy will recharge your batteries and boost your vitality at a deep level.
These are a few final thoughts from California to inspire you to get dreaming about what you'd love to do, so that you can feel more alive and energised in your life and business.
Play full out and dream up your bucket list
I've mentioned before that taking off to America was really about letting my adventure-loving free spirit out of the closet to play. She is a big part of me, is wide awake now, and so won't be locked away again. But we all have parts of us that don't get full expression to some degree or other, so what parts of yourself might you have been holding back because it didn't seem to fit in with your business brand or model?
If you could break out your inner adventurer, your fun-lover, or free your inner child a little more – that part of you that loves to play, that makes you come alive – what would you love to do?
If you could do anything, meet anyone, go anywhere before you die – what would be on your bucket list?
My travel buddy, Denyse and I played the 'Bucket List Game' all the time we were away. I gave myself permission to let go of being practical and serious, and played full out, and it made such a difference.
What I found was, the more we played, and let our imagination run free; talking without censorship about all the things we'd love to do in our lives,  the other amazing countries we planned to visit, and the people we'd love to meet, it really raised my energy and kept me in a heightened vibration, connected to my heart.
And it felt great!
Feeling good does you good – and it makes you very attractive
I know I might not get to some of those places we talked about, because priorities change and hey, there's a lot of the planet to see in only one lifetime, but that's not the point.
The point is that filling your heart with joy on a regular basis is GOOD FOR YOU. When you're highly energised it makes you very attractive to others, whether in your personal life or to potential clients because they unconsciously pick up on your energy and are positively influenced by it. You feel vital and alive and it's great for your health and your heart. You feel more connected to yourself and others, and to your inner guidance, so it's much easier to make decisions that get you back into flow.
I've already got my next trip planned – I'm off to walk a small section of the Camino de Santiago in Spain. It's just a long weekend, but it's another thing off my bucket list, it's feeding my soul with anticipation, and who knows what will happen there!
So are you ready to do what it takes to feel more energized?
Are you excited about life and ready to play full out?
What steps could you take to start ticking off the things that make life worth living?
I'd love to hear what you think, so let me know in the box below or hit 'reply' and send me an email. And if you like this please share with your friends.
To your transformation,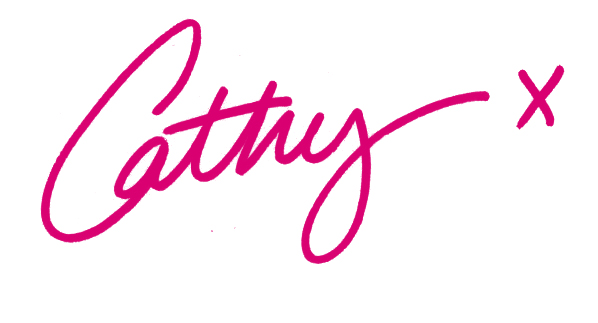 Please follow and like us: