Well we're coming to the end of 2016 and it has been a heavy year of endings and letting go, of truth coming up to be seen, of relationships, work, organisations ending, of power changing hands, and of things unravelling.
It could well have been an uncomfortable year of rocky transformation for you as the universe prepares you to walk in trust along a new path.
We recently had our second Super Moon of the year on Wednesday 14th December, and its powerful energy is still active, so you could well have experienced, or still be experiencing an intensification of emotions, of being thrown off centre and having old patterns arise out of the blue to be cleared and transmuted.
Right now is an especially powerful time time to wrap up all the loose ends and to clear the debris of the past as we come to the close of the year.
As well as the Super Moon, we are approaching the Winter Solstice in the northern hemisphere. Amongst the roots and seeds in the earth the new cycle of growth that will express itself in spring is starting in the darkness.
This is a powerful time for setting intentions for what you want to express through you in the months to come. Numerologically speaking too, we are coming to the end of the 'nine' year cycle before heading back into a 'one' year for 2017, which means new beginnings and fresh starts.
This whole intense end of year period is a focal point to remind you to review what you've learned, clear the clutter you want to release from the physical, mental and emotional parts of your life, and it asks you to choose what you want to bring with you into the new year.
If there is energy you are still processing, if there are issues that are still coming up for you, it's likely they will join you in the new cycle of 2017 unless you make a conscious effort to transcend them now.
You have probably noticed that patterns buried beneath your consciousness have been coming up for you to see in the last few months. Possibly particularly intensely in the last month since the November Super Moon.
This is good! Because it's helping to bring up into consciousness what you need to let go of, so you can embrace the new energy of 2017 with open arms and fresh new perspective.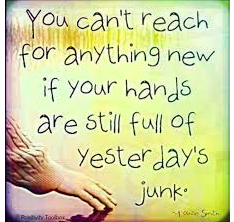 There is still time to release anything you don't want to bring with you into the new year, and these energies will support you for the next two or three months, but the further from the December Super Moon you leave it, the dimmer this energetic support will become.
If you are really willing to shed… If you have a strong desire to release and let go… If you feel a deep desire to transform into who you were born to be… If you are really ready for this, then the universe will support you.
And I have some good news to help you with the process!
For just a few more days, until Winter Solstice on Wednesday 21st December, take full advantage of this energy and release those outdated programmes with this Special Offer: 
55% off a package of three Flow Alignment Sessions.
Like many people, my biggest challenge has been lack of self belief and not feeling worthy.
But over this last year I've taken some big leaps and done A LOT of deep personal clearing work, which has resulted in seeing incredible shifts in my own life, and for my clients through our work together.
My clients are SO INSPIRING and it's because of them that I'm letting go of playing small, of not charging the true value of what I do, and of holding myself back from bigger adventures, helping more people and having more fun.
So next year you won't be able to get a deal like this!
But until then you can get this special deal of three Flow Alignment Sessions for only £297 – usually £660 (or 3 x instalments of £110).

What's included
Session one is a 2-hour deep dive session to get to the core of what's blocking your flow.
Sessions two and three are 60 minutes each.
These sessions will greatly expand your awareness of your True Self, so you can access the Infinite Power that's available to you.
You will absolutely feel and know when you're making choices in alignment with this power – WHO YOU REALLY ARE – and be able to use the Light of who you are to transform the darkness, or the lie of your false self (fear and limitation).
It is so powerful and rapid, and when you do that you are able to receive and hold more light and restore your natural flow, which changes everything in your life for the better.
These sessions will help you:
Create a much deeper sense of connection with your Higher Guidance so you feel supported and can let go of having to make it all happen yourself.
Release past pain and emotion that keeps being triggered and causing you discomfort, fear, sadness, anger, worry, shame…
Get a clear vision of what you want for yourself so you can move forwards with confidence, ease and enthusiasm.
Clear the limiting programmes that tell you you're not enough, not safe, not powerful, not free and not lovable as you are.
Break through the glass ceiling you keep bumping your head against and find your version of success.
Clear your blocks to receiving abundance so you can take time out to write that book, have that dream holiday, attract love and romance, and transform your health, wealth and happiness with ease and flow.
It is the most powerful work you can do.
So right now it's only £297, and after the longest night of the year the prices will be going back up! 
Taking three sessions close together would be useful to help tackle a specific ongoing issue that has been difficult to clear or deal with. However, you will get significant shifts from just a single session, so you could also use them as a way to clear what's currently blocking you and restore alignment every few weeks.
Sessions to be taken online via Zoom (similar to Skype) or may be in person if you are able to come to Hertfordshire.
Sessions need to be used before end of March 2017.
Simply click the button below to be taken to the payment page where you can pay by Paypal, bank transfer or credit card.


Once payment is received I will send you a link to my online booking service to find a convenient appointment time, as well as a meditation and reflection questions to get you started on the transformation process.
If you have any questions, or if there's anything else I can help you with leave a comment below or send me an email at connect@cathyballard.com.
I look forward to helping you live without limits, dream BIG and step into 2017 from your True Power – there is magic coming!
Much love