The not-so-smooth path to trusting myself…
I wanted to share with you what I've learned from following the guidance of others at the expense of over-riding my inner knowing – and what I've been doing to overcome it.
It's been a life-changing lesson in self-trust. 
Learning how not to give your power away
As you might know, I have more dates coming up for my 'Activate Abundance' workshop.
It's become something I absolutely love to do, and the past three occasions I ran it I'm delighted to say it was virtually sold out.
But it didn't start out that way!
The very first time I'd planned to run it was on 1st July 2017. I'd been advised by my coach at the time that three weeks would be enough time to do the marketing to fill it, but I had a gut feeling that it wouldn't be sufficient.
Unfortunately I didn't trust myself enough to follow my gut feeling.
My coach was a lovely woman who specialised in intuitive marketing, and she was also a channel.
Every couple of weeks we would meet for our coaching call and she would channel my guides, meaning she was able to give me very specific and targetted information and guidance for my business. 
Ironically, one of my intentions for working with her was to learn to trust myself more because, like many business owners, I'd listened to the advice of so many 'experts' in the business coaching world and learned to do things their way. But things just weren't unfolding with the level of success that I'd hoped and expected, despite working really hard and following their advice. 
And why would it? Following someone else's way, from their level of consciousness, suited to their personality, and their experience and viewpoint of the world simply can't work for everyone.
But when you're feeling uncertain it's very easy to buy into someone else's confidence and sales patter, and give your power away by disconnecting from your own inner guidance.
We wrongly assume that others must know better than us what's best for us.
Maybe this is just the right of passge we all must undertake as we go for our dreams and desires and step into the unknown, but usually, when it doesn't work out or you can't stick with the programme, you start thinking YOU'RE at fault, which can knock your confidence and self belief even more – leaving you feeling flat, disempowered and not trusting your own knowing.
So I was trying to avoid this by working with a different kind of coach.
However, despite receiving plenty of guidance that was really helpful, I was still right about the three weeks not being enough time to fill my workshop.
RESULT: Only one couple confirmed. No one else booked.
It was a tough way to get the lesson on self trust… but I got the lesson!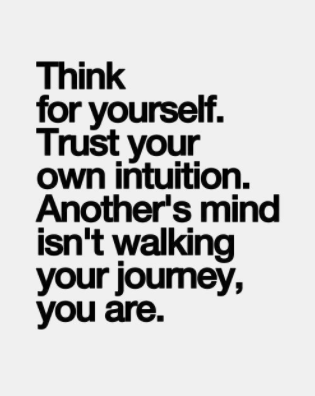 The answers are inside you
Over the years I've accrued a lot of these marketing ideas and concepts about how you 'should' do something. Whenever I found myself stuck I'd look to everyone and everywhere for what to do. 
Then one day the penny dropped that I needed to stop seeking for the answers outside myself.
I needed to remember that I did know what to do, and to create my own way that felt good, light, fun and energising to me. If I couldn't do something then I'd either just have to learn how to do it, or get someone else to do it for me.
Coming from this place immediately things started to shift and work better in my business.
Trusting yourself is a process
But it takes time to unlearn things that are taught as holy marketing scripture, to let them go completely and trust that you know what's best for you.
A number of times I've found myself resorting back to default ways of thinking and marketing that had been ingrained.
And again they didn't work out.
Regaining self trust is a process. So I didn't beat myself up that hardly anyone had booked on the July workshop, and I didn't blame my coach. In fact I was grateful for the great set up from the Universe to learn the lesson in such a clear way.
And remarkably – and gratefully – I didn't lose a penny!
Running an event is a leap of faith
The week before an event usually takes a lot of work, energy and focus.
When you first start telling people about it you often don't know if you will be able to fill it. There's a lot of time, love, enthusiasm and money invested, and it takes a leap of faith and a lot of courage.
Lots of people like to hang on until the last minute to book for things, and this buying habit doesn't help you when you're the one running an event and the expenses have been building up! This is why marketers like to offer early bird bonuses to encourage people to commit early on, and they can recover some of their costs.
But when I was planning my marketing I didn't want to do this. I felt it undermined the value of what I'd be sharing on the day if I reduced the ticket cost.
The price is the price. It's a potentially life-changing day that's worth every penny.
It's a different way than I'd been taught to do things, and I could almost hear the tutting of friends in marketing that I was going to regret it, but it felt right to me.
I didn't want to use any fear-based marketing techniques like 'fear of missing out' or implied scarcity just to get bums on seats.
I was happy because it had integrity.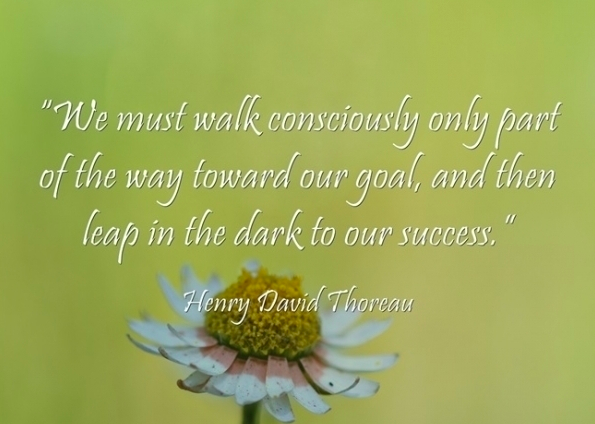 Service without sacrifice
I'd only ever planned for the workshop to be a small group, but with ten days to go I still only had one couple confirmed.
When I've launched programmes and events in the past I would throw everything I had at it, working every minute of the day doing marketing, preparing my content and getting everything ready.
I've often wiped myself out for weeks after. 
I would hang on until the last minute hoping people would book, and even if only a handful of people came I would show up with everything I had to run the event and make the day powerful for those who were there.
Show the Universe that I was committed, and all that…
But this time that felt so off. Not self-loving or respectful of myself, my energy and my gifts.
So now I'm choosing to operate from 'service without sacrifice!', meaning that I am committed to showing up and being of service for the greater good, but there must be an exchange of energy that feels good to me.
No more victim and settling for less.
It felt so empowering to make a stand for myself.
I decided that if there were less than six people registered one week before, then I would defer the workshop to a later date.
No further sign ups came in time, so that's what I did.
Instead I put my energy into promoting my channeled sessions, which felt much more fun and aligned… and quite effortlessly made me money!
Then the universe gave me another little test…
A few days after making the decision to cancel, four people got in touch wanting to come to the workshop!
My head told me that I should have trusted more. But when I asked my heart and my inner knowing, I still felt that I had done the right thing for me.
In the end, the couple who had confirmed at the start had an emergency and wouldn't have been able to make it, so it worked out perfectly!
It was a beautifully engineered learning experience, and I'm sure that this process of learning to trust and value myself, and treat my time, energy and gifts with respect, has been instrumental in making my last three events so easy to fill.
So the message of this story is look to your own guidance first before you blindly follow anyone else's direction.
No one knows better than you what you need – and what the answers are for you. And you'll find all those answers in the wisdom of your own heart.
If you can't access your inner guidance on your own, then get some support. It will feel so empowering when you take action from what you feel and know is true for you.
Activate Abundance… coming soon!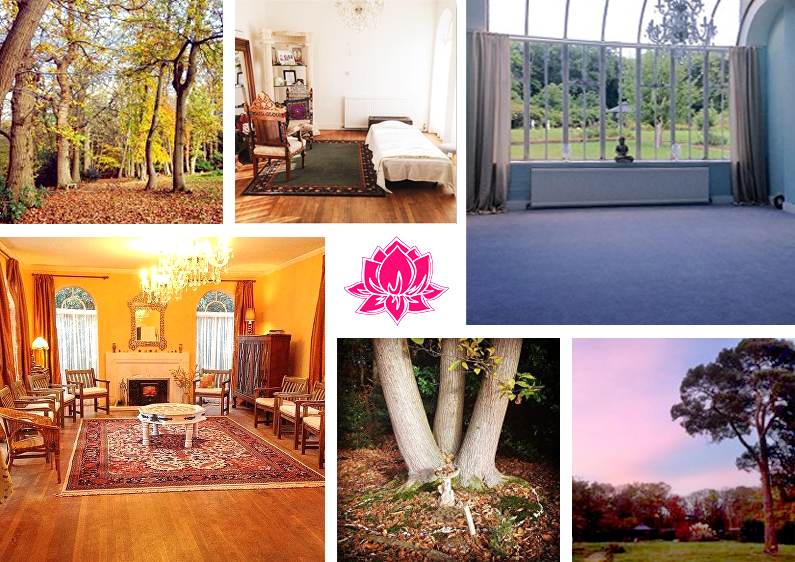 If you'd like to trust yourself more, why not join me for the next
Activate Abundance workshop
to learn energy tools and activations that
connect you to your own Higher Guidance
and
 spiritual power
so you can
release abundance blocks and expand your capacity to receive? 
It's taking place on Saturday 21st April at the beautiful Healers Grove in Buckinghamshire, 20 minutes train journey from London Marylebone.
You'll leave feeling energised, loaded with new perspectives and processes to transcend fears and limitations, with action steps to get back in flow.
Here's the link to find out more and to book.
Prefer to go deeper with more support?
And if you feel ready to make a big leap to transcend your story and your fears, and you would like my help to be safely and powerfully supported so you can align with and receive the abundant life you know you are meant for, then it would be my honour to work with you.
Boost your abundance mindset with this free download
Lastly, here is an energy process mp3 for you to download that people have been raving about, bringing more abundance into their lives – 'Magnetise Yourself to Money':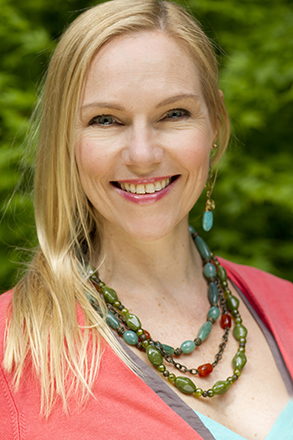 Cathy Ballard
Transformation Coach, Healer, Spiritual Teacher and Channel.
'Transform your life and business through mind and energy mastery.'
Please follow and like us: