About me
Hi there, I'm Cathy. I help you create more abundance and flow in your life through your using your incredible spiritual power, and harnessing the principles of quantum physics and Law of Attraction.
I work with inspiring individuals who have an inner calling to make a difference and lead change, who have a deep desire to grow, to be happy and live their life without limits in their own way, while being all they can be.
People come to me because they feel stuck, have fear or blocks to creating more of what they want in their lives, and can't see the way ahead – whether that's in their finances, their relationships, their work life, their purpose or their wellbeing.
They tell me that they trust me because I'm very transparent and they intuitively know I won't judge any part of them. That makes them feel safe to go to the deepest places within themselves where they haven't felt safe enough to go to before. I take this as a huge honour.
I believe you have everything you need within you to create the abundance, joy and fulfilment you desire and deserve. As an experienced Higher Consciousness channel I assist you to access your own Higher Guidance and Inner Knowing to achieve this.
Although this work has a strong spiritual component, it is very grounded and practical, and not at all fluffy!
From that place of Power INSIDE YOU it's surprisingly easy to rapidly eliminate abundance blocks, confusion and inner resistance and re-align with the flow of life, so you can see, believe, and step into bigger possibilities for your life and business.
Why I do what I do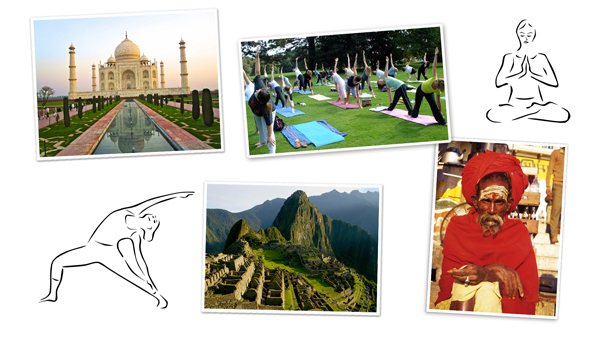 For as long as I can remember I've been insatiably curious about what makes us tick as humans.
When I was young I had a crippling fear of people, and a debilitating inferiority complex. I desperately wanted to feel more confident and stronger, so in my early twenties I put on a back pack and started solo travelling.
I wasn't exactly sure what I was looking for, but it was the start of my own personal journey of discovery.
While travelling I started receiving very clear intuitive guidance to buy one-way tickets to wherever my inner voice would tell me, and I've been following it for the last 30 years on a spiritual journey through many experiences and countries around the world.
I devoured all the knowledge I could about psychology, consciousness and spirituality, I practiced yoga, tai chi and meditation and many other therapies and spiritual practices that create profound, positive transformation.
Spiritual teachers in a number of countries have pronounced me "very pure".
Sometimes in India they even asked me to bless them!
I found it bizarre at the time, but I guess they saw something in me that I wasn't yet aware of.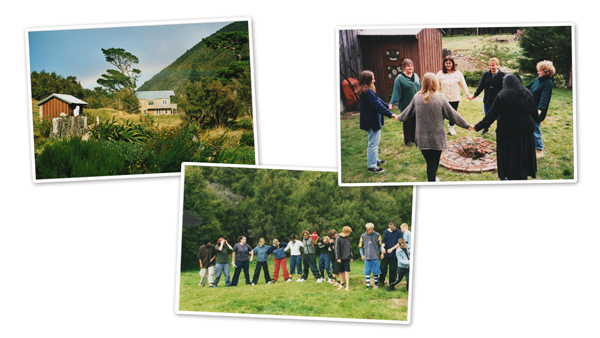 In New Zealand I helped build a consciousness centre, and co-ran it for over five years. It was there that I discovered I had a gift for helping people connect to their hearts, their intuition and inner power, and I offered channeled transformation work through 1-2-1 sessions, workshops, courses and retreats.
My clients got such profound results I could hardly believe my own eyes, and then it dawned on me that this natural ability in me was what those holy men in India had seen – a very pure and clear channel.
I bring through very high frequency energy and guidance that helps people see with absolute clarity what they want, what's consuming their energy and focus, what needs to be let go of and the next steps on the path towards their potential.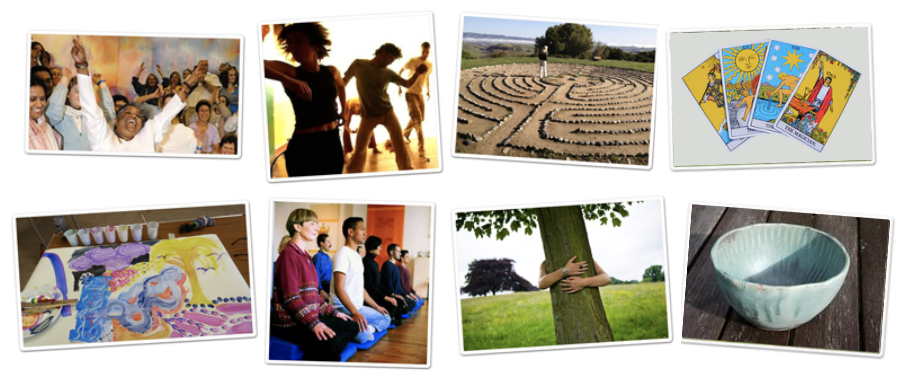 My path has been a pretty convoluted one since those backpacking days. I've run a graphic design and branding business, I'm an experienced EFT and NLP practitioner, a Reiki master, I've studied kinesiology, Journey Work, I've hosted women's business networking groups and I've held online and in-person women's circles and workshops for many years.  
My core work is based around aligning with the Flow of Life and the Intelligence of the Universe, activating your personal blueprint for success and clearing your abundance blocks along the way.
In an intuitive process, I use various tools and modalities to achieve that which balance mind, body and spirit, including 'Transformational Tarot' as a way of quickly helping you to access hidden blocks and untapped resources in the subconscious mind and connecting you with your own intuitive knowing. But each session is bespoke to whatever is present for the client in the moment and the changes they are most seeking.
I get huge satisfaction helping people develop this awareness so they can move past their fears and limitations, live happy lives, achieve great things and make a difference – just by being themselves.
The things that light me up are yoga, spending time in nature, walking and playing with earth energy – especially with other people. I'm a passionate gardener, I sing in a women's a capella choir and I love getting my hands in clay and creating beautiful ceramics!
I'm currently based in the UK near Manchester. I work with clients in person and online globally through group programs, workshops, 1-2-1 mentoring and private sessions. I also run Bloom Transformational Women's Circle in Wilmslow, Cheshire.
If you're ready to do the inner work I can help you make rapid transformation.
Contact me now and let's arrange a time to talk.