Transformational tarot for clarity, empowerment and alignment
Transformational tarot is my style of using tarot cards to assist change, healing and integration for a client by blending the visual aid of tarot with intuitively-led coaching questions, energy transmission and channelled guidance.
I've been using tarot cards for over thirty years. I love how they provide a mirror to see the bigger picture of your situation and reveal the unconscious hidden influences that are causing you to be stuck.
They give you the space to explore different ideas and choices in your life and their potential outcomes so you know where to focus your energy and what to let go of.
The best thing perhaps is that they help you to trust your own intuition, and in the hands of the right reader they can bring wonderful clarity that can free up your mind from holding onto too many options so you can let go of overwhelm, have more inner peace and spaciousness, and make clear, confident decisions.
Tarot is a great tool – but don't give your power away to it
 I don't use tarot for telling the future. The future is not fixed. Timelines are very fluid and change easily with the decisions we and others make. As much as we'd all like some solid sense of certainty about what's going to happen, it's not helpful for us to receive that kind of guidance, because in doing so we give away our power that we could be using to create our lives.
The truth is that we are so much more powerful than we let ourselves believe, and we can create the future we do want by making different choices, by doing our inner work, or by changing our frequency.
What will a Transformational Tarot session be like?
Whenever I work with my coaching clients I work with my intuition to help them find clarity so that they can fully see the purpose of their present circumstances and the hidden gifts therein. We explore potential outcomes of different possible choices, we look at where their soul wants them to be, and how to access their power to transcend obstacles and expand into their greater life.
The addition of tarot helps us focus on what one's soul most wants us to address, and as we get further into the reading I get guided to ask deeper coaching questions and to channel guidance to help my client see new perspectives and possibilities. It's a collaboration between me, my client and Source, which brings its loving energy through the cards, helping you let go of what no longer serves you and bringing you back into a greater state of alignment, positivity and flow.
I'm told by clients that it's a very healing process, and for me it's endlessly exciting to witness the shifts that they make as they find clarity or confirmation in the cards about their life situations and the decisions they were thinking of making.
Clients leave lighter when they see a visual reflection of what they knew inside themselves to be true – it builds self-trust and confidence so beautifully. There's a greater sense of ease when you know what you can let go of, what you need to give your energy to and what you need to do next. It makes it easier to take action because it feels aligned.
I had my first tarot reading with Cathy recently and I have to say, I have had a few different tarot readings, but I just loved the accuracy of the cards and the way Cathy interpreted them. She was clearly channelling the right meaning for ME specifically. Also, how she tuned right into what questions to ask to help me gain more and more clarity for my life felt like a really bespoke experience and was incredibly healing.
If you know Cathy and what an intuitive and deep healer she is…imagine her let loose with Tarot cards!! You know you are in good hands and you will come away having a major shift.
Transformational Tarot can help you…
Find clarity about something going on in life; what its purpose is and what to do about it. 

Become conscious of hidden sabotaging energies and patterns so that you can disarm them.

Make confident decisions if you're not sure which way to go.

Clarify possible outcomes of various different choices.

Shed new light on relationships with other people, your finances, your wellbeing and your work.

Restore peace of mind and increase self-acceptance.


Let go of emotional overwhelm and confusion.

Stop procrastinating, get moving and make confident, aligned choices.


Confirm your own intuition so you trust yourself and your own knowing more.

Find reassurance and validation when you're in transition.

Stop avoiding things that need addressing.

Make more space in your life by understanding what you can let go of.
That reading was so freaking powerful – thank you! I'm blown away by how it totally mirrored what had been rising for me intuitively, and provided such a confirmation for my next action step, or mostly non-action in my case. It made me feel so held and supported and reminded me that I am on the right path, and it's safe to trust myself – which I had been questioning – falling into old patterns of trying to figure out things or control, especially as I am in a place that is SO unknown right now.
I love how it worked in flow with your spot-on intuitive guidance, my own and the images in the cards. You are amazing, thank you for this gift of reassurance, grounding and support.
Price of Transformational Tarot sessions
 One x 60-minute session – £100
** OR IF YOU'D LIKE AN ADVENTURE… find out how using these powerful archetypal cards in a four-week intensive coaching journey can help you release obstacles, raise your vibration, kick-start a whole new way of living and being and open up your flow of abundance.
Once payment is made, please click the link below to access my online booking service and follow the easy instructions to schedule a time for your 60-minute Transformational Tarot session.
To make the best use of our time together, when you come to the session please have your questions or issue clear in your mind. The clearer you are in asking, the clearer and more specific the guidance will be. You can ask as many questions as you want in the time available and I will use my coaching and intuitive healing experience to help you ask the most impactful questions so you get the clearest answers that will assist any breakthrough you're ready to make.
Once you've booked a convenient time for our call you'll receive a confirmation email from me with a Zoom link and an invitation to add the event to your calendar.
* Please take note of cancellation terms in the booking description.
All sessions are done via Zoom video link and include a recording of the call.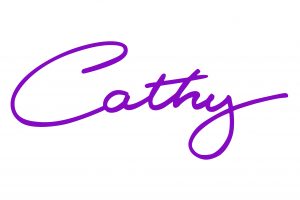 Thank you so much for the powerful tarot card reading I had from you two weeks ago. As the cards were being positioned, I recognised how each one had deep meaning for me at the time. I needed some guidance and support and was feeling a little confused about which direction my life needed to go in, when you arrived and did a reading for me!
A few days later I noticed how much more energised and motivated I was feeling as the images and the positions of the cards kept coming up in my mind. A week later, I found myself boldly taking action in some of the areas we discussed during the reading, and that energy and fire in me has kept going!
Thank you so much, it was such an accurate reading that really empowered me and gave me so much confidence and clarity when I most needed it.
I really enjoyed my tarot reading with Cathy. The cards were very accurate and gave me some very clear answers to the question I asked. Cathy is very good at interpreting the cards and, with her therapy background, you get more than just a simple reading! I would thoroughly recommend this experience.
Cathy's reading was spot on! I've had a few tarot readings in the past but nothing as in depth as Cathy's reading. It felt special and very specific to me.
Cathy creates a safe environment to dig in deep. Her focused interpretation was enlightening and very healing. Honestly, I've never experienced a reading as therapeutic as Cathy's. She has a real gift of card reading and natural intuition.
Cathy did a tarot reading that completely blew my mind! Not only was she spot on in giving an analysis of life as it was, but also managed to weave in empowering questions for me to ask about future choices that opened up my mind.
Thank you for such a positive experience, Cathy. As it was my first ever reading I was definitely a little nervous, but you really put me at ease. I found it be a very powerful and affirming session, which definitely provided me with an answer to my initial question, and which left me with an overall sense of peace and certainty about the way ahead.
I had a fantastic tarot reading with Cathy. It felt like each card gave me more clarity about my situation and I now know how to proceed. That is important to me. It made me feel more in touch with my feelings so that I can stay true to myself in my process. Thank you.
Thank you so much for today's Tarot Reading. What I found most beneficial about it was the validation of my thoughts around a particular issue. It helped me see clearer and realise the actions I needed to take.
It was like seeing my "issue" in 3D and give me space to consider it, how it made me feel and more importantly how the right outcome made me feel in my body. I feel so much clearer now with a plan in mind about how to move forward.