Transformational Coaching
Transformational coaching gives you the inner resources to change how you see yourself, your world and your limitations, to rewrite your reality and be who you were born to be.
It's not so much focused on strategies and actions to attain goals, transformational coaching is essentially about deep-diving into your inner being to discover and embody who you authetically are beyond the limitations you've unconsciously adopted. It facilitates a significant shift at the level of being that expands your self-identity and belief in what's possible for you.
The 'becoming' process is a transformational path that along the way connects you with your Higher Self, your purpose, your passion, your spiritual power, your self-awareness and your sense of inner alignment.
It is not an intellectual approach. It requires you to connect to your body, heart and soul and be courageously curious to explore your inner workings; to understand your perceptions, assumptions and resistances, and discover what makes you do, think and believe the things you do. 
It's a fascinating and challenging path of honest self-appraisal, growth, expansion and self-discovery that will lead you into the shadowy places of your unconscious mind: places that hold your fears, difficult memories, scarcity mindset and aspects of yourself that you have tried to bury deep, as well as untapped inner treasures. 
You may discover inherited patterns from your parents or ancestors, from childhood, or even from a past life. In many cases, you don't even know those programmes are there. These are the patterns that repeatedly cause you to fall short of what you want in life, no matter how hard you work, or how determined and focused you are to succeed and thrive.
The thing is, you'll never get all you need to thrive until you clear the subconscious blocks that are sabotaging your happiness and satisfaction, and that's exactly what transformational coaching and healing can do.
During the coaching experience you'll become more aware of your triggers and discover how the uncomfortable situations that life brings, which cause you to feel frustrated, blocked, ashamed, afraid, in lack, angry, helpless, less-than, unloved, unlovable or not-enough and so on, are actually keys to unlocking more of your potential and freeing you up.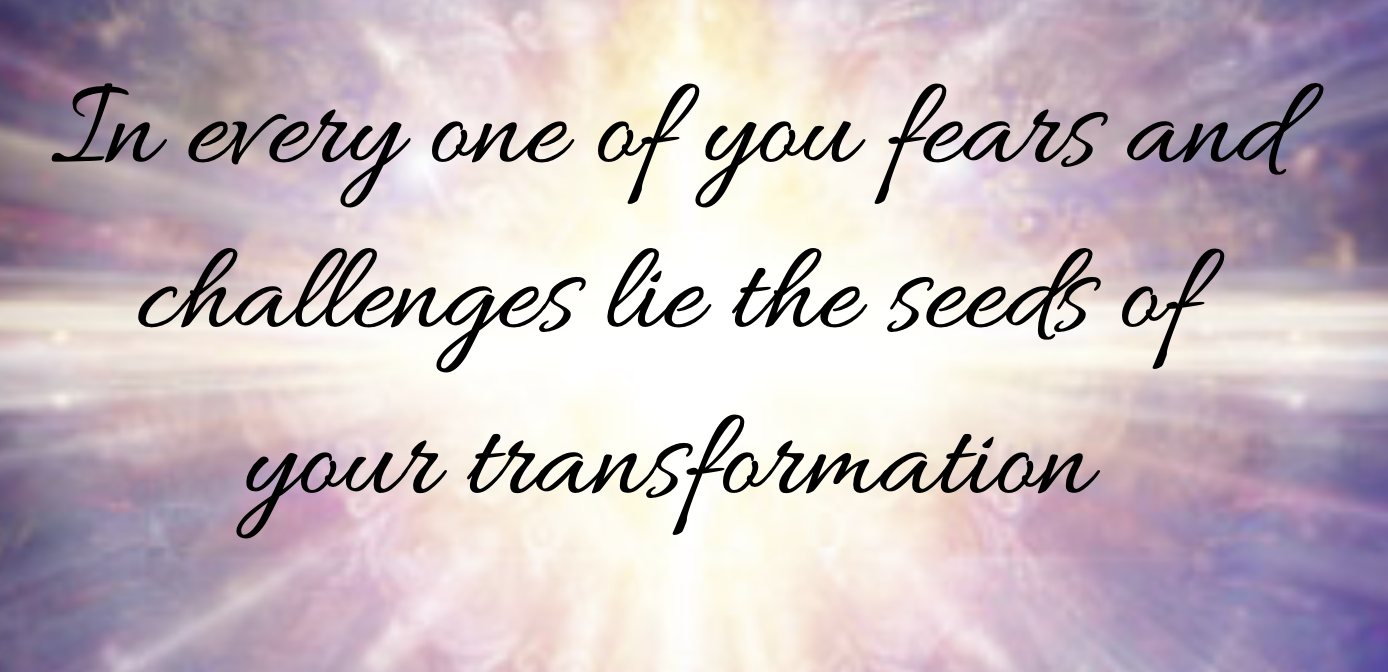 When you're held in loving support, feeling safe and connected to your own Higher Self – where all your magic and answers come from – you will be able to let go of resistance to feeling what needs to be felt in order to make a breakthrough and free yourself from patterns of thinking that have kept you small or trapped for a lifetime. 
And the energy that is liberated from this letting go will ripple out through all areas of your life creating significant shifts in how you behave, what you choose, and how you feel about yourself, your life and what's possible for you. 
You can get significant shifts to get unstuck in specific areas of life with just a single session because you will be connecting with Source Energy – the ultimate healer and transformation agent. But big change and real transformation happens as part of an organic process where you go through many small shifts over time. During which, your mindset changes, you learn to give more precedence to being rather than doing, your actions begin to flow from a higher state of being rather than from your mind and your vibration rises. 
This naturally moves you into greater alignment with your envisioned goals which often then manifest into your life with seemingly little effort. Because of all the inner transformation work you've done, and because of Law of Attraction, you simply magnetise what you have become a vibrational match for.
Your self-trust and who you become as a result of the journey is the real gift, as well as your deeper connection with the unconditionally loving higher consciousness of Source / the Universe that will make its support and benevolent guidance known to you in many moments of magic and wonder along the way.
Transformational coaching empowers you to completely rethink what's possible for you so you can envisage and create a life you love that is fulfilling, rewarding, joyful and abundant. It will activate your inner power, focus and creative energy to make transformation happen, and help you to live from an expanded way of being.
So, who do you choose to be?
And are you ready for the adventure?
I was surprised by how much change could happen in a short time
It was amazing, energising, inspiring and I feel back on track and motivated again. Not just with my business but with my health and relationship goals too.
I was surprised by how much change could happen in a short time, but I have a long term view of things now, which means I'm less overwhelmed and enjoying the flow more. I also know that ups and downs are normal and any difficulties will pass.
The future is looking super sparkly and the present is pretty good too. I would definitely recommend this to other people. I think it was brilliant! Thank you so much Cathy, I wish I could be coached by you every week!
The key benefits of transformational coaching
Long-lasting, sustainable change.

 

Greater awareness of your own unique gifts, motivators, desires and the purpose you have to share with the world.
Greater awareness of your triggers, fears, limitations, assumptions, projections, unconscious behaviours; and understanding of how they are shaping your reality.
Deeper personal relationship with your Higher Self/Source Energy and connection to your inner guidance.
Inner knowing and acceptance that life is happening FOR you, not TO you, which releases resistance and restores flow to your life.
Clarity and confidence.
Greater sense of joy, abundance, lightness of being and enthusiasm for life.
Conquer fears and limitations so you can become the person you were born to be. 
Shift to an empowered perspective and mindset.
Realising that authentic success does not happen over night, but is a divine process that has its own timing, loving intelligence and rhythm.
You get to define what success, happiness and fulfillment look like YOUR way.
Developing self-trust and self-belief.
Able to take soul-aligned action that leads to greater satisfaction and fulfillment.
If you're ready to go for it NOW, here are some ways I can support you:
Click on any of the links above to find out more.

How do we know if we are the right fit for private coaching?
You are invited to book an introductory 60 minute 'Possibility Call' with me to talk about what you need and to discuss any questions or concerns.
The call will include a brief visioning experience that will help you access your Higher Self so you can move beyond the limited thinking mind and into your highest possibility, giving you a taster of how I work.
Introductory sessions take place via Zoom video call. Please complete the questions in the booking form so that we can get the most from our time together and to give me some background as to where you would like to be in your life and where you are now.
So if you feel called, let's connect!
Email me at connect@cathyballard.com or use the enquiry form at the bottom of the page to submit any questions and I will reply as soon as I can.
I look forward to connecting with you!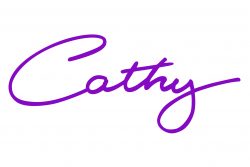 I was surprised to find that I'd become fully booked
I applied to join the programme during a period of illness and burnout, and was looking for ways to ground my energy and feel safe in my body so I could get out of the frenetic 'doing', connect to Source and find flow. I was looking for more ease and peace in my life and I wanted to change the old patterns of worrying about scarcity and struggling to have 'just enough'. I knew I had to stop pushing my body to the limits or I would be seriously ill again.
Doing the programme taught me how to establish a daily connection practice that I really look forward to and that never feels like a chore. Some old limiting beliefs around money have also shifted, so that rather than being a 'just enough' kind of a person, I'm now free to allow myself to set goals and intentions of allowing abundance in every area of my life.
I was surprised to find that I'd become fully-booked during the programme, even though I'd had a long gap due to illness!
Cathy's meditations and visualisations were really helpful in grounding my energy, and I now have reliable ways of bringing myself back to centre whenever I notice I'm being triggered into compulsive 'doing' again.
The 1-2-1 sessions were priceless. Cathy is a master at holding a safe and loving space, and has great intuition and empathy with her clients. As a result I'm finally able to feel safe and relaxed being here in the body, a shift I'd been wanting to make for a long time.
Renewed sense of enthusiasm and excitement
I found working with Cathy's meditations and having private 1-2-1 coaching with Cathy gave me the impetus to follow through on several big changes to my life and business. Cathy's coaching style is gentle, wise and empathic. She is generous and genuinely wants her clients to get results. Her unique blend of spiritual wisdom and entrepreneurship helped me see my situation in a new way, leading to a renewed sense of enthusiasm and excitement about the future. She gave me a gentle yet firm push towards greater happiness for which I am very grateful. Thank you Cathy.
I was surprised by the speed of my manifestation
I was surprised by the speed of my manifestation once I started working with Cathy. I've done other manifestation processes before but I've always felt a bit frustrated about the waiting part. With Cathy she helps you really let this go so you can enjoy the moment and stop worrying about the actual manifestation.
I love Cathy's powerful meditations and her intuition is spot on – I couldn't believe the stuff that came up that was holding me back and it was so good to release.
I would recommend this to anyone who has been struggling with getting their dreams manifested.
Not sure what you need? Contact me for a quick chat...