Find clarity, inner peace and reset the course of your life with a gorgeous, fully supported, Soul-Spa 30-day VIP Intensive.
Gift yourself a luxurious and nurturing transformational coaching experience to get unstuck, dissolve all confusion and get on track with a life that feels meaningful, satisfying authentic and full of joy.
The world has changed, and with it so have our lives – whether we wanted change or not.
🔸 Has it caused you to question what's truly meaningful and important, or what you do or don't want in your life?
🔸 Does something feel missing, or do you deep down know that you need to let go of something in order to truly to feel authentic, happy and on track to who – and how you want to be?
🔸 Do you feel anxious but not know why, or crave change, but are worried it will upset your world?
🔸 Or do you feel on the brink of something new; something is calling you, but you don't have enough clarity to get going, so you have one foot on the accelerator and the other on the brake, spinning your wheels in frustration?
As we stir the pot of our lives and re-evaluate what has true meaning and integrity for us, it can cause the way ahead to appear very foggy, scary and confusing.
This is a choice-point.
Will you carry on as you have, steeling yourself to keep it all together, holding more change at bay?
Or will you embrace the change and take it as an opportunity to leap-frog into a life that sets your heart and soul on fire?
Change is inevitable, and when you've been fully invested in a particular direction, only to discover that something isn't right anymore, there's a lot to process. It's a difficult and confusing place to be in.
It's not easy to let go of the certainty of the things, situations, places or people that our hearts had once truly wanted and loved. 
When we first get the sense that something isn't quite aligned for us anymore, most of us go through a phase of questioning our feelings and doubting our inner knowing. We tell ourselves "maybe it's not that bad", or "maybe things will get better when…" or "if I just try something different or put more effort in maybe it will feel good again?" 
It's a tug of war between head/ego that wants things to stay the same, and heart/soul that knows what is in alignment for you and will always pull you in a direction so that you can feel true to yourself and grow into who you're here to be. 
As our emotions get pulled one way and then the other it consumes a lot of bandwidth and a lot of energy, which impacts all the other areas of your life as well. 
It can be so easy to get stuck in your head, trying to think your way out of the situation, or slip into a negative spiral of emotions where your fears and unhelpful beliefs cloud your view of a possible happy and fulfilling future.
I'm Cathy Ballard. I'm a change agent, clarity coach and mentor, intuitive energy healer, retreat and workshop facilitator, free-spirited adventurer, creative soul and lover of life's magic.
Because of my nature, I've experienced a lot of change and reinvention in my life. I've followed my inner nudges to move home and job around the world many times, which means I've had to let go of people and places, businesses I'd created and projects which had all previously meant a lot to me. 
These days I recognise that my inner nudges to make a change heralds an upgrade, to grow into who I need to be for the next phase of my life. I've learned to surrender to the discomfort of change, which makes life much easier, and I get through a transition phase much quicker.
But it hasn't always been like that.
While I've always been gifted in helping other people find clarity and rapid transformation, I frequently struggled myself. Often I'd have a sense of change coming, but I'd get so frustrated that I wasn't more clear or couldn't do something to get ahead. I'd start to doubt that anything was going to shift. My fears would creep in and I'd get lost in my head, trying to think my way free. My confidence and belief that I could affect change shrunk, and I'd feel really stuck.
Thankfully, I've learned how to bounce back quickly because of the inner work I do to shift my mindset and take charge of my energy. I know that change is a process that helps me grow, so these days I have less resistance through the process which means I can soon get myself back in flow, on track, with opportunities magically opening up to me and life feeling satisfying, joyful and abundant. 
The inner work is what facilitates a smoother transition, and I would love to invite you to experience it for yourself.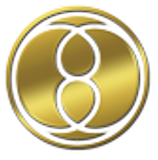 So if you've been struggling to get some momentum in your life, you're unhappy and considering a big life change or you're in the middle of a shift and you don't know which way is up, help is available.
You too can change your energy and your mindset, activate your spiritual power and embark on a new adventure to discover more of your amazing self in no time!
In fact, right now is the perfect time to start. There is more access available than ever before to higher frequencies of energy, so it's easier for us to connect, move through uncertainty, blocks and fears with grace, feel the magic of being alive, manifest what we want easily and thrive as we were designed to. 
So how would you like to be lovingly held through a deeply nurturing transformational journey that will help you get unstuck, get clear and get empowered to move forward in your life in just 30 days?
 

"Cathy has an amazing gift for being able to get straight to the heart of what matters most and what you really need in the moment. She beautifully holds the space and guides you to a place of clarity and vision in such a way that you can't help but feel supported and lifted."

Susan F

 
Your journey starts here…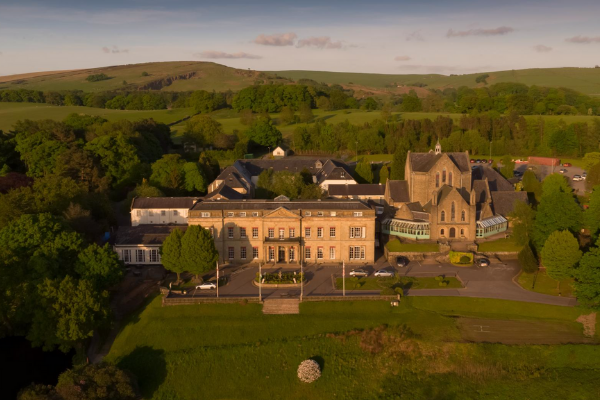 Your journey begins with a gorgeous day together at beautiful Shrigley Hall, a country spa hotel in Cheshire, on the edge of the Peak District.
In this healing, relaxing and nourishing environment away from day-to-day distractions and routines, you'll have the space and support to review and deep-dive into your life. 
We'll be focusing on what you DO want to be, do, have or experience in your life by tuning into you heart and Higher Self, which will open you up to what's true for you beyond your current thinking and limitations. 
You'll KNOW what's aligned and possible because, through the intuitively-led energy processes I lead you through, you will feel it in your whole body and being. This will give you the clarity to make choices and set clear intentions that the universe WILL respond to, empowering you to move your life in a positive, soul-aligned direction.
Once we have your vision clear we'll sensitively address the road blocks that show up which stand between you and the manifestation of your vision. By exploring and transforming your unconscious beliefs, unhelpful patterns, fears and old wounds you'll be able to release all kinds of layers that have been holding you back, causing you to procratinate or spin your wheels. 
You'll leave the day feeling happier, more relaxed, confident, clear, empowered and resourced. And you'll move ahead from here feeling aligned with your Higher Self and your own truth, knowing there are greater possibilities for your life, and feel excited and confident that you can find authentic success by being completely yourself.
Following this sumptuous, memorable day you'll have a whole month of 121 support to continue this transformational process.
As you deepen your trust in your spiritual connection and let programming of the past go for good, you'll be able to reclaim your personal power and remember how amazing, worthy and valuable you are so that you can start to ask, believe and receive from life, and enjoy life's unfolding adventure.
It's a wonderful way to accelerate out of confusion to clarity, and you will love this intensive journey if you want shifts quickly…
BUT… you have to be ready for the adventure, because when you tap into your energetic power like this, change WILL happen!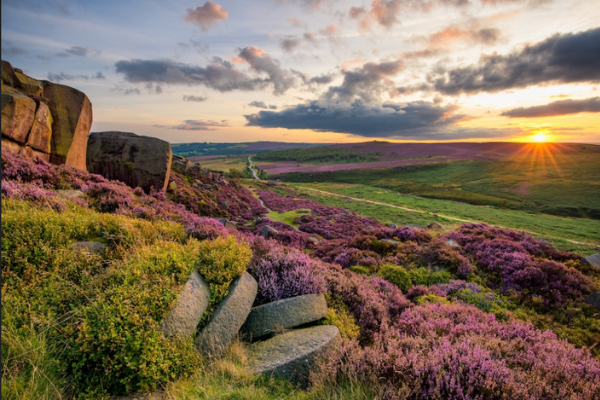 "It was amazing, energising, inspiring and I feel back on track and motivated again. Not just with my business but with my health and relationship goals too.

I was surprised by how much change could happen in a short time, but I have a long term view of things now, which means I'm less overwhelmed and enjoying the flow more. I also know that ups and downs are normal and any difficulties will pass.

The future is looking super sparkly and the present is pretty good too. Thank you so much Cathy, I think it was brilliant! I wish I could be coached by you every week!"

Natasha M
Your nourishing transformational spa experience
The sensory nature of spa experience will help you relax, get present and connect deeply with your body's wisdom. A day like this can open up a lot of inner space; you can enjoy the embodied sensations of being in the water, saunas and steam rooms, or you can meditate, snooze, journal, get a massage and simply give yourself permission to be. 
It's in that inner spaciousness, where you let go mentally, physically and emotionally, that deep healing can take place. Burdens you've been carrying around can be set down and seen through a new lens, and anything that needs attention can come to the surface to be tended to with loving care.
As you let go of the old, you make space for new, fresh ideas and downloads, you'll feel lighter, renewed and restored, and your soul will love you for putting yourself first.
But this day is so much more than just a spa experience…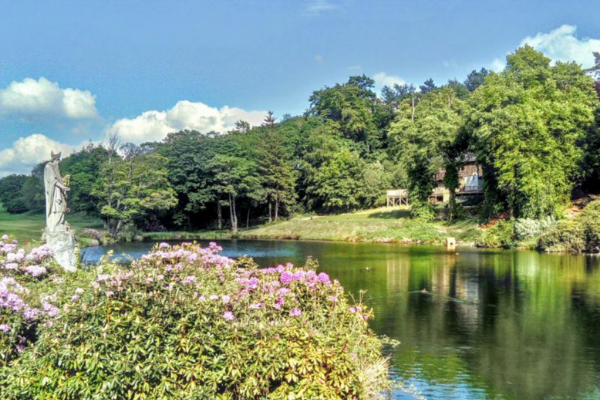 Here's an outline of our day together
Morning:

We'll meet at 10 am in the hotel and together we will dive deeply into your current life situation, identify the changes you would like to experience and set a clear and powerful intention. I'll work with you to address and peel away the layers of resistance, allowing you to gently and safely release fears and unconscious blocks that may have kept you stuck in your work, your purpose, your relationships, your spiritual connection or any other area in your life that is important to you. 
If weather permits, we can work and talk as we walk, exploring the beautiful grounds of Shrigley Hall.
Afternoon:
In the afternoon we'll head over to 'Bazaar Spa' to enjoy a nutritious lunch in the 'Silk Road Cafe'. After that, you can relax body, mind and spirit in the warm bubbling pools, steam room, sauna and a gorgeous alfresco infinity pool that overlooks the beautiful Chesire countryside.
This day is a gift to yourself and I will be there for you 100%, which might include further healing and activation processes to help you feel powerful, safe, clear, focused and excited about what's possible in your life moving forwards. But you may prefer to take some quiet time for yourself to reflect while enjoying the spa facilities, or find a cosy corner to journal, meditate and integrate awareness that came up earlier in the day, in which case I will give you the space to do that.
To help you relax, let go and connect even more deeply with your body, there is the added option to enjoy either a muscle-melting massage or a revitalising facial, with luxurious, nourishing skincare products during a 50 minute spa beauty treatment.
Our day together will end when the spa facilities close at 5.30 pm.
One month follow up integration
There's a lot that can change in the course of just one deep-dive day like this, and to help you bed in all those changes and integrate them into your life, you'll have me on hand for the whole of the following month.
We will schedule 2 x 60 minute video calls to work on any patterns, fears or concerns that arise, to keep you on track to the highest vision for your life, and to support you in whatever aligned action steps you need to take.
Plus, should you have any questions, queries or anything you want to share and update me on between calls, you can connect with me any time via WhatsApp voicemail messages or texts, and I will respond back as soon as I am able.
This Soul-Spa journey is a powerful way to clear layer after layer of resistance and eliminate blocks at a very deep level that you simply can't access as quickly on your own or through weekly sessions alone.
In just one gorgeous, laser-focused day you can save yourself months, or even years, of frustration and doubt, fast-track your alignment, delete very old programming that may have kept you trapped your whole life, and get total clarity about your next steps. And the month-long container will ensure that you feel supported every step of the way so you can integrate, implement and step forward with confidence into the next evolution of you.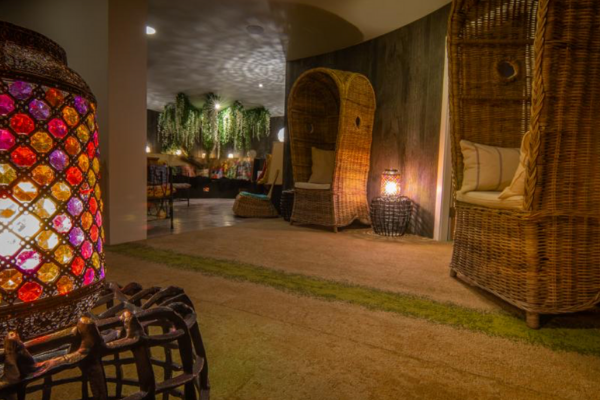 "From the very start of working with Cathy, it became evident that she was able to make extraordinarily deep connections and get to the essence of things with great precision. With her gentle, calming manner, she was able to uncover blockages and disempowering energy connections that were preventing me from progressing. As Cathy's evocative and powerful guided meditations unfolded, I found myself clearing impasses and encountering allies that I never consciously knew existed.

Each journey into my inner world gave me greater insight and clarity, leading to real-time manifestations in the practical, material world. Suddenly, the mundane tussles of life became less important.

I emerged from my experience with renewed vitality and a deeper connection to my own sense of internal strength."

Nina B

 
Here's a reminder of what you get 
The nuts and bolts:
VIP day – A full day focused on helping you clarify and implement the soul-aligned life-change you desire with tools and activations that you can easily use on your own.
Lunch, refreshments and snacks.
Afternoon access to luxurious, relaxing spa facilities.
1 x 50 minute beauty treatment.
2 x 60 minute follow-up coaching sessions.
Support via WhatsApp voicemail and messaging for any questions or issues that arise during the whole of the following month.
The impact:
Get unstuck and on track with a life that feels meaningful, satisfying, authentic and full of joy.
Move out of confusion into clarity.
Develop a life-changing mindset, inner strength and shift your limiting beliefs.
You'll be more internally resourced.
A deeper awareness of how amazing, worthy and valuable you are.
A greater feeling of possibility and potential.
Confidence to ask, believe and receive from life.
Reclaim your personal power and make a stand for what's meaningful and important to you.
Connect to your inner guidance so that you can take the aligned actions you need to take.
Greater trust in yourself and faith in life to support you in the right way.
Feel happier, more relaxed and excited about the future.
You are an adventurous soul, and when you hear "this is not for the faint of heart" it excites the pants off you and makes you want to do it, because you know big shifts that will change your world for the better are close.
You love to work fast and dive deep, but you know that you can only reach the deepest levels of yourself where profound change can be catalysed, by working with an experienced expert in whose hands you can feel 100% safe.
You want to be able to empty out your concerns and emotions and share on any topic without being judged, and you are willing to be honest, vulnerable and responsible for your reality.
You want a higher perspective on current circumstances so you can let go of resistance and trust in life to support you.

You want to free your mind of limiting thoughts so you can make different, empowering choices to get unstuck.

You'd love to reconnect with your own inner guidance and Higher Self team.
There's a level of comfort in your often-repeated story that you aren't yet ready to let go of.
You are attached to your belief that the pandemic, the government, other people, God/Universe, etc, are to blame for your current life experience.
You want a quick fix or a magic pill to change things.
You're expecting someone else to have the solution, or tell you what to do, to transform your circumstances.
You aren't willing to take responsibility for yourself or fully committed to improving your situation.
You're resigned to battling through on your own and aren't ready to ask for help at the moment.
Interested? Let's have a chat!
If this calls to your body, mind and soul, then please contact me at connect@cathyballard.com and we can arrange a Zoom video call to talk about what's happening for you in your life situation right now, what you feel you want and need, and how you feel I can best support you.
I can't wait to start this journey with you.
Much love,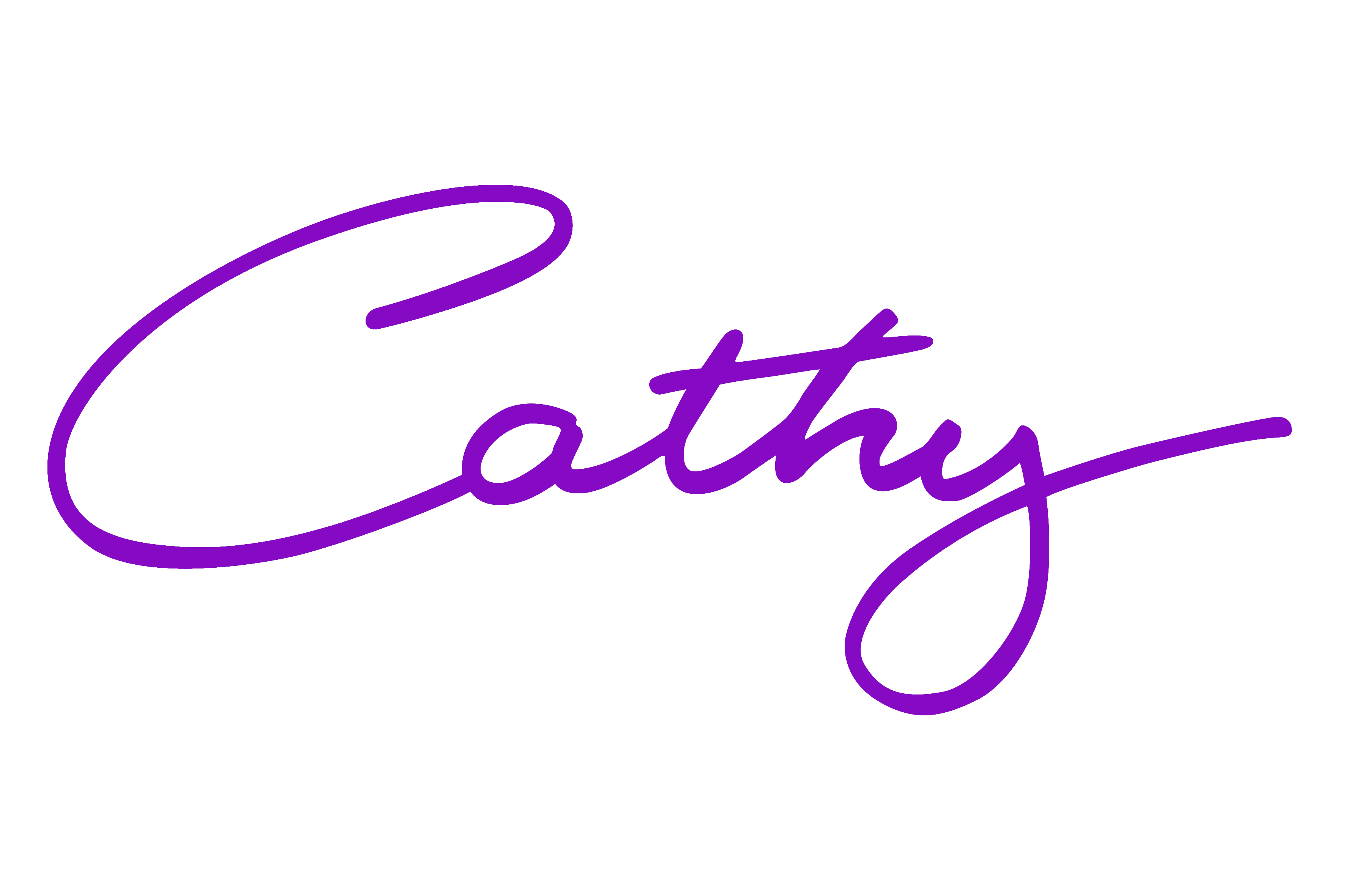 "The benefits of working with Cathy were the tremendous support and affirmation I received, the confidence boost and learning to trust the universe.

Before the coaching, I wanted to get a job in Somerset where I have recently moved because I was still having to go regularly to London for work. I enjoyed my work, but disliked the commute, and I often had clashes with my boss. By the end of the coaching, things had manifested perfectly so that I could work from home in my old job, plus I feel a new trust from my boss and our relationship is more equal.

This will have a huge positive impact on my new rural lifestyle. 

I would heartily recommend Cathy's coaching. She is a miracle worker."

Bridget M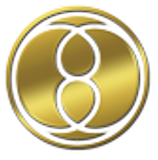 "Before I started working with Cathy I didn't know where to start with my business ideas, and I was scared of not knowing things I needed to do. I felt overwhelmed with all I thought I had to do and didn't have much confidence and trust in my abilities or my intuition. I didn't have a clear vision of what I wanted to do nor how to do it.

Now I feel so much less scared and much more discerning in the way I take my business forward. You have given me so much information, resources and tools to use. You've helped me find my intuition, and can now trust that my own decisions are the right ones when deciding on next steps.

I had a sense of being held and supported whilst we were working together. It was also a lot of fun having our Skype chats every two weeks. I believe that through investing in you for the support, I have talked through many things and possibly skipped over some potential time consuming problems that I would have experienced. I have linked with others and extended my support network. I have more confidence, resources and self belief now!"

Sundy G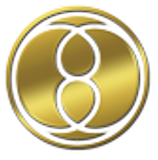 "During Cathy's programme I experienced the most amazing results very quickly. Cathy reunited me with a happy and juicy vision of the future I had forgotten was possible– reconnecting me with my inner child and all the things that make my heart sing.

I now feel so much lighter. I have a technique that works to keep "energy vampires" from feeding off my energy, I have clarity, I know what I want and that I deserve to be happy.

I cannot recommend Cathy's 1-2-1 transformation sessions highly enough. It has made a huge difference to me and I am profoundly grateful to Cathy for her support during my transformation into a new and shiny version of myself!"

Louise W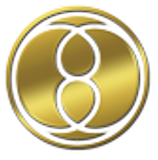 "I was surprised by the speed of my manifestation once I started working with Cathy. I've done other manifestation processes before but I've always felt a bit frustrated about the waiting part. With Cathy she helps you really let this go so you can enjoy the moment and stop worrying about the actual manifestation. 

I looked forward to the powerful meditations each day, and Cathy's intuition is spot on – I couldn't believe the stuff that came up that was holding me back and it was so good to release. I would recommend this to anyone who has been struggling with getting their dreams manifested."

Kelly M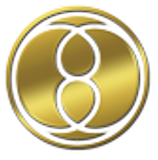 "Cathy helped me in just two sessions through my 'I'm not good enough' and my 'oh my god I need to think bigger but I'm scared' patterns. I loved how she went straight to the core and with love, compassion and wisdom we were able to shift both of these big patterns. Cathy is a master at creating a safe space where everything can be looked at, loved and integrated.

After the session everything feels different. I feel braver. Clearer. Stronger and with a gentleness inside for those parts of me that feel scared from time to time. I have more clarity and confidence that I am truly on the right track and that I am truly supported on all levels. Thank you Cathy for the amazing transformational energy work you do!"

Irene L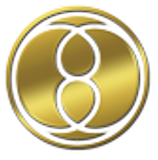 "I found working with Cathy's meditations and having private 1-2-1 coaching with Cathy gave me the impetus to follow through on several big changes to my life and business. Cathy's unique blend of spiritual wisdom and entrepreneurship helped me see my situation in a new way, leading to a renewed sense of enthusiasm and excitement about the future. She gave me a gentle yet firm push towards greater happiness for which I am very grateful."

Amy G