Work with me
Now more than ever, we are being called to step up, claim and embody our power, and be who we were born to be.
It's an uncomfortable time of great growth for us all, but if you are a Lightworker, sensitive, guide, change-maker, or you know your purpose is to serve in a bigger way, then you will be especially aware of this inner tension.
Something exciting is rising in you, wanting to pull ahead… but the small self has the brakes on!
As the tension grows it gets more uncomfortable. You feel stuck, frustrated, full of self-doubt and you wish you had more clarity to see the way ahead in your work, finances, relationships, wellbeing, your sense of purpose and contribution… And even though you might have fallen into playing small and you're buying into the struggle of fear, lack and limitation, you KNOW there is Greatness in you.
Trying to create your life when you're out of alignment can be an uphill battle because it requires you to use force to move your life forward, which is hard work. And often you put in a lot of effort to get somewhere that you thought you wanted to go, only to feel disappointed and unfulfilled once you got there.
Your Greatness – Divine Consciousness – already knows exactly what you need to do to get back into alignment with the life you're here to live.
Through working with me in one-off sessions, or a bespoke container of support for a deep transformational journey, you will soon see and experience the powerful, creative, all-knowing, unlimited nature of your True Self, and when you partner with it you'll discover how you can create much more ease, flow, joy, abundance and satisfaction in any area of your life. 
Find out more about my 'Transform' sessions below.
You are meant for more, but programmed to stay the same
You probably already know that you are meant for more and you're someone who should be able to effortlessly manifest and attract endless opportunities for prosperity because you know that abundance is your birthright… right?
If this isn't happening for you then you can bet that you have some unconscious limiting beliefs, suppressed negative emotions or fears getting in the way, silently sabotaging your success and forward momentum. 

As a result, you might:

Make lots of effort, but never seem to reap the rewards…
Feel uninspired, uncreative, tired and 

overlooked by the Universe

…

Know what to do, but still

 can't break through the invisible wall keeping you from the success you seek…
Feel like a bit of an 

imposter

, which impacts your confidence…
Are frustrated at 

seeing everyone else make big transformation

 while you lose out.
But don't panic!

EVERYONE has their own unique collection of unhelpful subconscious patterns that are holding them back from realising their full potential.  It's all part of the 'Grand Design' to help us grow into who we were born to be, and there is a gift for us in every adversity! And usually, the bigger the challenge we're facing, the bigger the gift we receive on the other side of it.

You may have inherited these patterns from your parents, learned them in childhood, or even picked them up in a past life, and in most cases you don't even know they're there! 

However, no matter how hard you work, or how determined and focused you are, you'll never get all you need to thrive until you clear these subconscious blocks once and for all. 

There's a lot we can do on our own to clear our blocks, but we are simply not equipped to make the profound shifts required for significant change because our egos automatically protect us from experiencing perceived pain – which needs to be released – and will prevent us from accessing our more deeply held fears that would bring that about. 

Also, many of our abundance blocks are a result of what we chose to experience in this life at a soul-level, so they require deep clearing across multiple times, spaces and dimensions.
But the good news is that clearing these fears and limiting beliefs quickly and easily is totally POSSIBLE with the right support.
If you're ready to go for it NOW, here are some ways I can support you.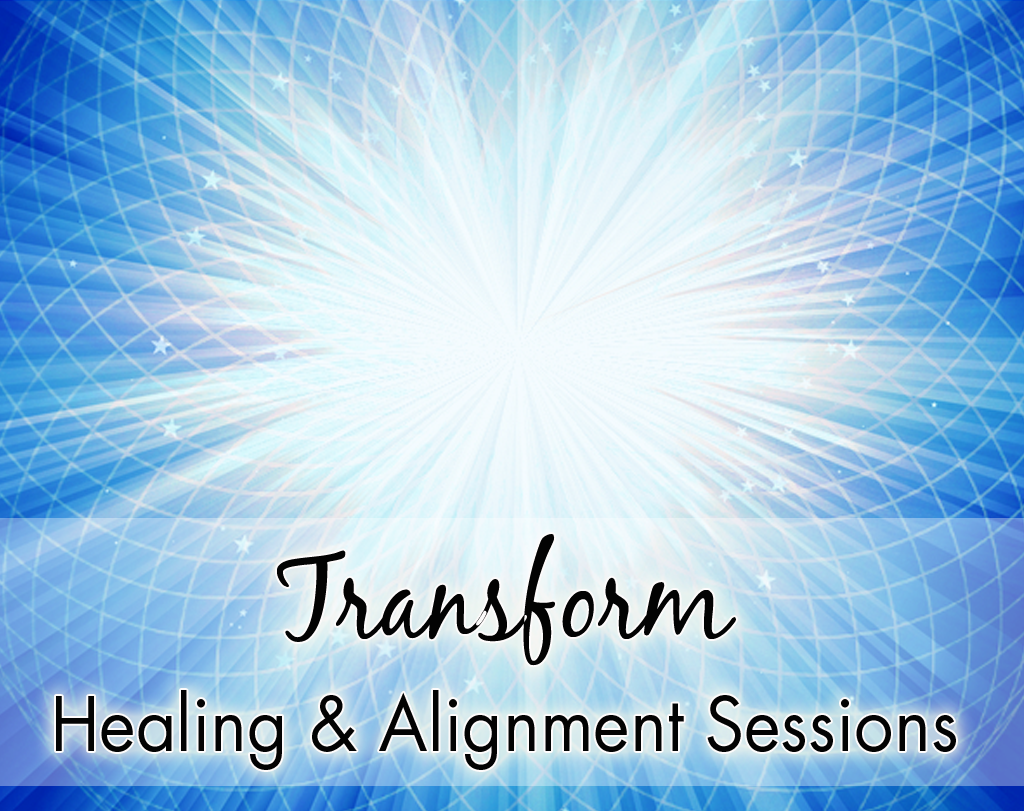 Transform Sessions are great for getting unstuck, dreaming bigger and opening up to wider possibilities, finding alignment, and getting clarity about what's truly in your heart so you can let go of the confusing head stuff that's causing you to procrastinate, self-sabotage, doubt yourself and spin your wheels.
Usually during a session we'll talk about your desires and the change you're wanting to achieve in your life. Then, by working with your Higher Self through a light, trance-like state and your body's wisdom, we'll explore those desires for truth and alignment, and clear whatever limiting beliefs present themselves from your subconscious mind, leaving you with clarity and new inspiration to move ahead with confidence.
Below you'll find details about individual sessions, packages and a deeply transformational bespoke mentoring journey.
If you're not sure what you need please contact me for a quick chat, or book in for a complimentary introductory call. Details below.
Single 90 minute Flow Alignment Session – £222
Great for clearing the head stuff that's keeping you stuck around a specific single issue, giving you clarity of a new, expanded vision, self-belief, and enthusiasm to move forward with confidence. (A LOT can happen in a short time!)
3 x 60 minute sessions – £444
Good for working on a particular issue that may have deep roots, requiring a few sessions to release the programmes holding it in place. Or you could use them as monthly realignment sessions to maintain forward momentum within your life and business. Use within 3 months of purchase date.
Making a significant change in your life situation typically requires identity change work. This takes place in the deeper levels of the unconscious mind. Early identity-shaping events get held in the unconscious like tangled threads. Our younger selves made meanings about who we were and what was possible for us based on those things that happened, and we developed safety strategies that stopped us from feeling the same kind of pain again. Those beliefs and avoidance strategies created the programmes that continue to run our lives until we consciously revisit the memories with compassion, non-judgement and unconditional love. Then we can untangle the threads, heal the stories that prevent us from changing, choose new empowering beliefs and move forward with freedom and confidence.
It's different for each person, so how much time that takes depends on the change you want, the strength of the protections that are holding your programming in place, and the different events that reinforced the programming. Often, once the earliest or key event is collapsed, the lesser ones dissolve quickly and easily.
This package offers you the time you need to go deep, and you can use as much or as little as you need in the sessions so that you feel safe and supported if and when buried patterns rise to the surface as part of the healing and transformation process. Use within 6 months of purchase date.
Contact me for a brief chat about what you'd like to work on so that we make sure we schedule enough time for your first session.
Subsequent one-hour sessions for existing clients – £111.
Please note that these Transform Sessions are one-off sessions and do not include additional support in between.
Three month private mentoring journey
This experience is about you creating significant lasting change, in a fully supported way.
Going for big dreams ALWAYS triggers your inner saboteurs. But when you meet them with safe support and loving acceptance you can unravel the consciousness that created those limiting beliefs, fears and inner resistance to change. When you do that you will discover there is always a gift and a release of new energy that you can then direct into what you wish to create in your life.
As a result of moving beyond what you thought was a big, ugly, impenetrable block, you access a whole new level of belief about what else might be possible, and then things can really start to shift!
This three-month container will help you push the boundaries of possibility and teach you empowering mindset and multi-dimensional energy tools so that you develop your self-trust and belief in your own true power. You'll experience a clear connection to Source within you, and feel confident in being able to access it when you need it. Then you'll know how to create more abundance, love, joy, freedom – whatever feels good to you – in your life and work.
Below is how your mentoring package could look, but this is actually a bespoke package that needs to suit your needs. So for example, you may not need the Deep Dive session, or you might prefer the container to be longer, or have sessions closer together at the start and more spaced out once you're through the initial intensity of the deeper levels of clearing.
Example package
Three hour deep dive session –

access your highest vision and start to clear what's in the way.




6 x weekly or fortnightly 60 minute 1-2-1 video calls –

support and guidance to create momentum and empowerment.

SOS WhatsApp voicemail support –

for the most intense periods of your journey, should you need it.

Audio recordings of all sessions –

practicing the energy processes will deepen integration.
This is an intensive journey where you will be deeply and safely held. You'll be reminded of your Greatness whenever you fall into self doubt. You'll learn to break free from the habit patterns of your mind, develop your self-trust, your belief in yourself, and your faith in knowing that the Universe is guiding you and always has your back, no matter what crosses your path.
You'll experience a combination of laser-focused coaching that accesses your subconscious mind and meets you at a somatic/body level that , powerful high frequency healing energy to clear limiting patterns from this and past lives, intuitive guidance, connection with your Higher Self, your spirit guides and inner guidance, and you'll learn the mindset and energy tools you need to generate significant, positive transformation that will impact your whole life. 

Your inherent power and knowing will help you clear the fog of your mind, revealing a clear vision of your true desires, liberation from emotional patterns that have tripped you up your whole life, a sense of deep empowerment, clarity about the right next steps to take…
And if you're ready and willing to commit to the journey and invest in YOU, a quantum leap into a new way of living and being is possible.
Sessions are by Zoom video call. A recording of each call will be made available after the session.

How do we know if we are the right fit for private mentoring?
You are invited to book an introductory 60 minute session with me to talk about what you need and to discuss any questions or concerns.
The call will include a brief visioning experience that will help you access your Higher Self so you can move beyond the limited thinking mind and into your highest possibility, giving you a taster of how I work.
You'll leave the session with clarity and new insight regarding your situation, whether you decide to work with me or not.
Introductory sessions take place via Zoom video call. Completion of a client intake form is required so that we can get the most from our time together, plus a deposit of £50 to secure your booking, which will be reimbursed following the call, or redeemed against any purchase.
* Please note, a minimum of 24 hours is required to rearrange an appointment. If you are unable to give sufficient notice or you miss your appointment you will forfeit that appointment and will not receive a refund.
Please use the enquiry form below to submit any questions and I will reply to you as soon as possible.

Not sure what you need? Contact me for a quick chat...