Angels will communicate with you through the frequency of numbers
Here's a fun video on how angels can connect with us and guide us.
In it I talk about the phenomenon of angel numbers – sequences of numbers that you might notice multiple times in a short period of time. And also how to get direct answers to questions you might pose to angels and Higher Beings.
Using the vibration of numbers is one of the ways that Higher Guidance can communicate with us, because all numbers have a different meaning, and patterns of numbers can reveal a lot about our current situations.
At the time of recording this, talking about angels on camera for the first time felt a bit weird, but I've experienced a lot of fun and magic in my life since because of it, and I hope you will too if you let yourself play and see what happens.
I think you'll be surprised and delighted!
I'd love to know how you get on, so if you enjoy it leave a comment below or on the video on Youtube – and please share!
And here's a handy link to a fabulous index of all the angel numbers at Sacred Scribe's site.
To your transformation.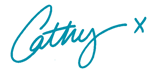 Please follow and like us: