Not long ago I joined a beautiful sweat lodge ceremony involving 16 people sitting in a tight circle doing a sweat together.
It was a wonderful experience!
Sweating with others has been practiced in every culture around the world from the first days humans learned how to make fire. It was a practical way of cleaning body and mind as a communal experience because it's a lot of work to prepare everything.
In case you've not heard of a sweat lodge, it's traditionally a native American Indian spiritual practice that includes all the usual benefits of sweating just mentioned, but it's also where you connect with each other, with yourself and with Spirit in a profoundly deep way. Some lodges are same sex, others are mixed.
You let go of Western time and the external world and enter a sense of no time – just pure connectedness and inner reflection.
It's deeply healing and very powerful.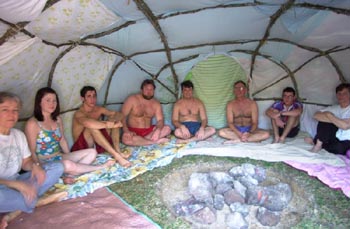 The lodge itself is made of a dome created from bent hazel sticks covered in dozens of blankets so it's pitch black inside and windproof. There's a pit inside where red hot rocks are brought in from the ceremonial fire outside. Water is applied to the rocks to create the heat and steam for the sweat.
It's a day of rich, ceremonial practice with lots of prayers. Prayers asking the universe to bring you what you want in your life. Prayers for others to receive what they need in the way of healing or blessings. Prayers to let go of negative patterns, fears and beliefs that are stopping you from receiving. And gratitude for all the blessings in life, and the interconnectedness of ourselves with nature and all things.
Being inside the lodge evokes the feeling of being inside the womb of Grandmother Earth, and after the 4th round of prayers you come out and lie belly down on the cool ground around the fire feeling reborn!
It felt amazing!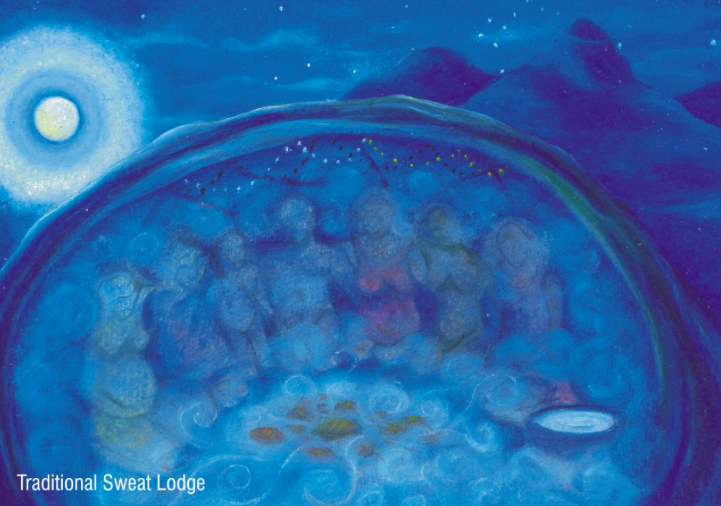 But that amazing feeling didn't last long before a deep anxiety took hold that I'd not felt for ages. Feelings that I'd pushed down and buried long ago.
I felt pretty useless, close to tears, fragile, with waves of uncertainty coming up that made me feel like I'd lost solid ground. I didn't feel good enough, I was doubting myself and I felt a bit hopeless.
For that much emotional sh*t to show up out of the blue after a cleansing ceremony is no coincidence, so I didn't resist it.
I rode it all out and just observed it because I know that in some way this is the universe's response to my intentions and prayers.
The work in the ceremony triggered all the old energetic patterns from my story, bringing them into my awareness so I can release what stands between me and what I want for my life.
And of course, when you let your limiting patterns go it raises your vibration so, through Law of Attraction, you become more of an energetic match for what you want to attract.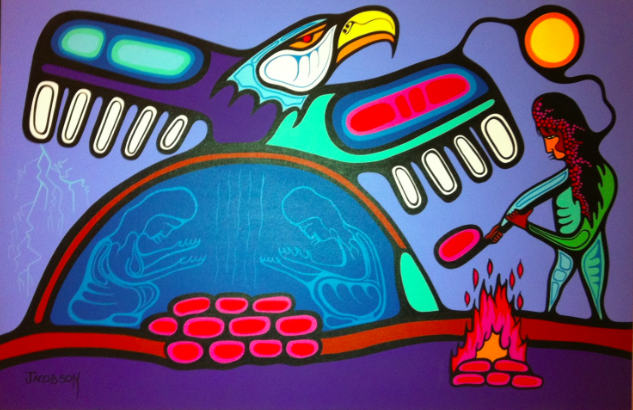 But you don't need to go to a 
sweat

 

lodge

 to experience the transformation process.

Doing this practice certainly makes it more intense and obvious that something is releasing as a result of the ceremony. But you can see this process play out in your life whenever you send a strong intention out into the universe.

That's why you often get what seems like the opposite of what you've asked for, and all your stuff seems to come up from your old story 'out of the blue'.

That's the story that tells you you're not good enough, not lovable enough, not clever enough, not beautiful enough; that you can't have it for some reason or will never get it, that good things don't happen for someone like you, that you don't deserve it, you're crazy to think you could have it or you don't have what it takes.

You know the one!

And that story feels shitty to experience, so we usually push it back down and, unconsciously or consciously, avoid feeling it through distracting ourselves with alcohol, food, drugs, shopping, sex, arguments, busy-ness and other drama.

The truth is you are an unlimited child of the universe, and the universe is bringing you exactly what you need to bring these lies about who you are into your awareness so you can let them go.

If you push down the lie then ask the universe again to bring you what you want – because you assume it didn't hear or you asked in the wrong way – it lovingly obliges by bringing you more of the same!

And it's usually more intense and more uncomfortable!

This pattern will continue as long as you keep resisting feeling the discomfort that shows up after asking for what you want.

Eventually the universe will give you a big kick and bring you some experience you can't avoid – illness, accident or some unfortunate situation that makes you take action and will ultimately bring you what you've asked for in a more roundabout way.
So be careful what you ask for if you're not prepared to go through the process!
If you're not prepared to go through the release of the uncomfortable feelings that are held within your energetic vibration and you put up resistance you will have a bumpy old ride!
And it's definitely not an easy ride because the ego's job is to keep you from changing, so it will try all kinds of tricks to sabotage your progress, which means as you take two steps forward, at the beginning you'll probably end up taking one step back.
It's frustrating, but if you persevere, keep focused on gratitude for what you already have and stay focused on what you do want, you will get there!
Or you could take a short cut and let me help you!
Through my intuitive ability to read your energy field and ask the right questions I can help you find and release the stuck energy around the root causes of your deepest limiting patterns. These are the programs stopping you from having the income and abundance you want and deserve, relationships that are nourishing, supportive and connected, improved health and vitality and work that makes you want to leap out of bed in the mornings!
And I can help you release them FAST, with MINIMAL DISCOMFORT!
So if you'd like to break through your blocks, book a Flow Alignment Session with me.
During the session we'll talk about your desires and the change you're wanting to achieve in your life, then your Higher Self will guide us to what needs clearing.
I'm currently offering the first session at less than half my usual fee.
This work can be deep and powerful if you choose to let go. And I promise you are in safe hands.
I know I can help you make positive transformation in your work life or personal life, so if you're ready to go deep and do the inner work to bust through those abundance blocks, Contact me now and let's arrange a time to talk.
I would LOVE to help you.
With all my love,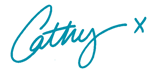 Please follow and like us: