"What do I need?" can be a difficult question to answer
Are you someone who typically puts everyone else's needs ahead of your own – including your work or business' needs? Perhaps you find it difficult to know what you need because you're so unused to asking the question…
"What do I need most right now?"
If that's something you're not great at, then today's three-card-pull could be for you, where I've asked this question on behalf of everyone who feels guided to watch this video.
As with all tarot cards there are multiple meanings, so tune in and let the messages sink beyond the mental level and deeper into your body and being to see what feels most true. Use your gut response or inner knowing to guide you.
And if something in any of these messages is for you today, do follow its guidance and put yourself first! It's not selfish to do that. It's really necessary.
 Time stamps
You're likely to get helpful messages from all the cards, but if you just want to check the one card you chose, I've included time stamps for each of the 3 cards. 
Card One: 01:10
Card Two: 04.53
Card Three: 09.07
If you like this video, please give it a thumbs up, leave me a comment if any of the cards resonated, and don't forget to subscribe to get the latest content.
And if you're curious about what a single Transformational Tarot session could do for you, or what you could expect from a container of four weekly sessions in my Align and Flow programme, why not get in touch for a quick chat?
111 Questions to help you get clarity, get unstuck and take action 
Asking the right questions can unlock a trove of insight and knowledge from your unconscious mind and Higher Self that will help you make powerful decisions and action steps aligned with your best life. 
But for those times when your mind goes blank trying to think of what to ask, having some prompts at hand can really help.
Download my free guide – useful even if you don't use any kind of cards – and let your intuition show you the way!
Let me know if you find it helpful!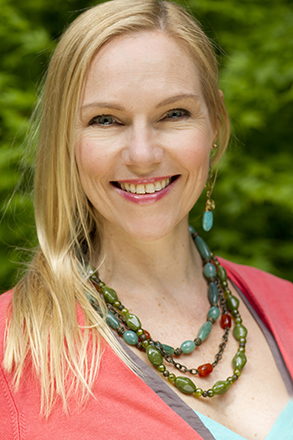 Hello! I'm Cathy, I'm an intuitive transformational coach, healer and spiritual guide for women who want to live more authentically, more abundantly and more in flow by working with their spiritual power, so that they can create a life they love on their own terms.
I coach online and in person, 1-2-1 and in groups and women's circles. I use energy psychology, mindset tools, and 'Transformational Tarot' to support women who lack clarity, self-belief and confidence to dissolve limiting beliefs, sabotaging patterns and emotional blocks, and help them tune into the bigger vision of their lives so that they feel empowered to take action towards becoming who they were born to be.
Email: connect@cathyballard.com
Facebook: Cathy Ballard Transformation Coaching
Instagram: cathycballard
Linktree: cathyballardcoaching